What is a Printer Driver?
A printer driver is a software application which allows programs on a computer to communicate with the printer. When a computer user orders a program to print, the driver acts like an intermediary, converting the information from the program into a format which can be understood by the printer. Printer drivers are printer and operating system specific, and it is important to use the correct driver and to confirm that the driver in use is current to avoid problems.
In addition to converting data into a form which can be used by the printer, the printer driver is also involved in the control of the printer. It sets margins, controls pagination, and performs other tasks to ensure that print jobs are completed as expected. In addition, it can send signals from the printer to the computer, such as warnings about being low on ink or information about errors. Also known as the print processor, the printer driver is like the command center which links the printer and the computer.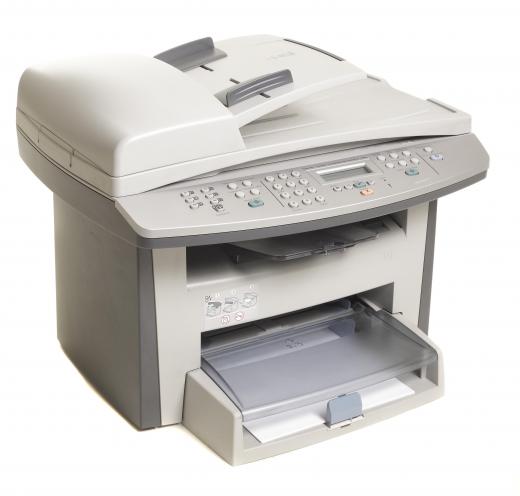 Different printers use different languages to communicate, which is why a generic printer driver will not work. Printers from different manufacturers cannot use the same driver, and printers from the same manufacturer may not function properly if a driver for a different printer is used. The printer may fail to print it all, or it may produce pieces which are misregistered, filled with gibberish, or otherwise unusable.
Some operating systems come with a number of default installed drivers from major manufacturers. When someone plugs in a printer, the computer will attempt to recognize it and if it has a driver, the user can start printing right away. If the computer does not recognize the printer, the user will need to install a driver. Many printers come with discs which contain drivers for different operating systems, allowing users to manually install. It is also usually possible to go to a manufacturer's website to download a driver.
When downloading a printer driver, there are a few precautions people should take. It is important to confirm that they are actually on the website maintained by the manufacturer, as otherwise they may download software which contains a virus or other malware which could be harmful. Checking the address bar to confirm that one is on the right website is strongly recommended. It's also important to select a driver for the right model of printer and to confirm that it is for the correct operating system. Websites also provide people with updated drivers which address bugs and other problems.
AS FEATURED ON:
AS FEATURED ON:

A multi-function printer.