redbox™ is a digital video disc (DVD) rental system currently owned by Coinstar, Inc. Rentals may be reserved online or users may make selections at an easy-to-use kiosk. Each kiosk contains approximately 700 DVDs which represent up to 200 titles. Any redbox™ DVD may be borrowed for a cost of $1 US Dollar (USD) per night.
redbox™ was conceived by McDonald's® and debuted in test markets in the United States in 2002. The first self-service kiosks were located within McDonald's restaurants to offer customers a convenient way to rent movies. Test marketing in Denver, Colorado led to positive feedback and expansion of the redbox™ market. The kiosks are now located in more than 17,000 locations.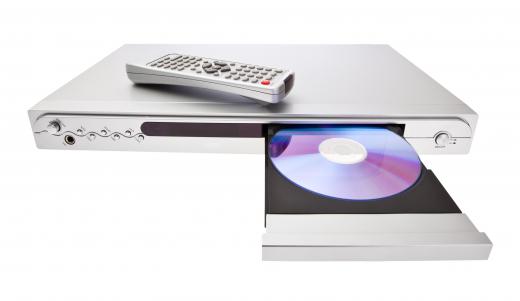 In 2007, redbox™ obtained a patent for the technology used to allow customers to return a DVD to any location, not just the kiosk from which it was rented. The company also patented its method of transporting and installing DVDs in the kiosks. These technologies and methods increase the efficiency of stocking new titles, and enhance the experience for consumers.
A convenient addition to the redbox™ DVD system is the ability to reserve films through an Internet web site. Users can browse through movies by category and make a selection. Once chosen, a zip code is required so that the user can choose which redbox™ kiosk location he would like to use to pick up the reserved DVD. After the user signs in, the movie is considered reserved and may be picked up at the desired location. If the reserved film is not picked up by 9:00pm local time, the user's card will be charged $1 USD and the title will no longer be held for him.
The redbox™ DVD kiosk may also be used independently, without Internet reservations. Users may review titles currently contained within the machine. After selection, a credit card is required to complete the transaction. The DVD is vended and the credit card is charged upon its return.
The benefits of using redbox™ DVD kiosks include cost and convenience. The $1 per night charge is minimal in comparison to other rental options, such as Blockbuster or Netflix®. The ability to reserve movies online for pickup or simply renting at a kiosk in a well-located site allows users to obtain DVDs quickly and efficiently.
Each DVD vended from a redbox™ DVD kiosk is contained in a case. If the case is lost, a new case must be purchased at the kiosk for a cost of $1 USD so that the DVD may be returned. There are no late fees for rentals. Each night, a $1 USD charge is added if the DVD is not returned. If a DVD is lost, after 25 days, the user's credit card is charged $25 USD plus sales tax.
AS FEATURED ON:
AS FEATURED ON:

By: StockPhotosArt

Redbox is a DVD rental program where viewers can watch the newest movies from the comfort of their own homes.

By: mikkolem

Customers can reserve a DVD rental ahead of time on Redbox's website.

By: Pixinoo

Low cost and added convenience are two factors that draw some viewers to Redbox.