What is a Smart Card Writer?
A smart card writer is a device that has the capability to write data onto smart cards. These devices can be used for a wide variety of applications involving smart cards and they are often sold as part of a complete package to people who want to enable smart card functionality on public transit, in a business, and in other applications. The cost of such devices varies depending on the manufacturer and the available features.
Smart cards are devices that contain a memory chip or microprocessor that can be used to store data or perform calculations. One common application of the smart card is in public transit, where regular riders can pay for their fares by loading up smart cards and swiping or waving them at transit terminals. Some credit card companies release smart card versions of their products and these devices can also be used for security access and a wide variety of other applications.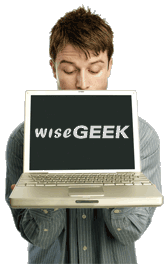 Because the information on a smart card is not designed to be static, it is necessary to have a device that can interface with a smart card to write on it. The smart card writer can overwrite data, reformat smart cards, or alter existing data. For example, when a transit rider recharges a card at a kiosk, the kiosk has writing capabilities so it can update the smart card with new information. Likewise, when a security officer encodes a smart card to give someone access to a secured facility, a smart card writer is used.
These devices may be capable of writing encrypted data and working with encrypted or otherwise secured smart cards. These cards have several layers of security designed to ensure they cannot be altered by people who are not authorized to do so. The information on the card is protected, allowing people to store sensitive and private data on a smart card. The smart card writer must be able to authenticate itself before the smart card will allow it to add or change data.
Because of concerns about the potential for forging or falsifying information, certain smart card systems have complex security. These systems are designed to prevent people from making false cards that could be used as counterfeits in the system and they also prevent people from changing the data on their smart cards. For example, transit cards are typically highly secured to prevent the use of forged or altered transit cards. These cards can only be written to by a smart card writer designed to be compatible with the system.
AS FEATURED ON:
AS FEATURED ON:

Man holding computer