What Is a Socket 939 CPU?
A Socket 939 CPU, or Socket 939 processor, is a central processing unit from semiconductor manufacturer Advanced Micro Devices (AMD) that is compatible with the Socket 939. This is a component that AMD created for housing some of its processors on motherboards of computer systems. AMD produced Socket 939 from 2004 to 2008, and all compatible processors use the company's HyperTransport (HT) technology for data transfer.
The most common Socket 939 CPU belongs to the Athlon 64 brand, which comprises AMD's eighth-generational processors that adhere to the company's AMD64-branded x86 instruction set architecture. Debuting in 2003, the Socket 939 CPUs under this brand are split into three categories. They are the Athlon 64, the Athlon FX and the Athlon 64 X2.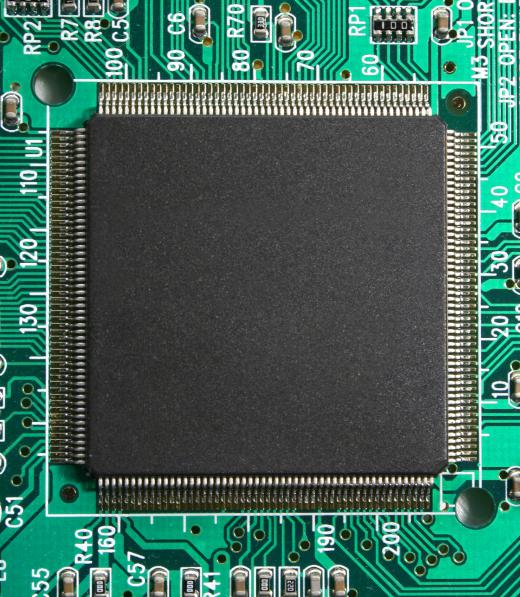 Each regular Athlon 64 under the Socket 939 CPU umbrella is a single-core processor, which means that it has one core, or processor unit. The compatible model numbers are 3000+, 3200+, 3400+, 3500+, 3800+ and 4000+, with a processor speed range of 1.8 to 2.4 gigahertz (GHz) and HT speed of 800 or 1,000 megahertz (MHz). The FX counterpart, which is targeted at gaming-oriented computers and is also a single-core brand, consists of the FX-53, 55, 57 and dual-core 60, with a higher processor speed range of 2.4 to 2.8 GHz and a 1,000-MHz data transmission rate. The Socket 939-compatible Athlon 64 X2 chips—the X2 suffix stands for dual-core—consists of the 3600+, 3800+, 4000+, 4200+, 4400+, 4600+ and 4800+. These CPUs are placed between the original Athlon and Athlon FX in terms of processing speed, with a range of 2 to 2.4 GHz.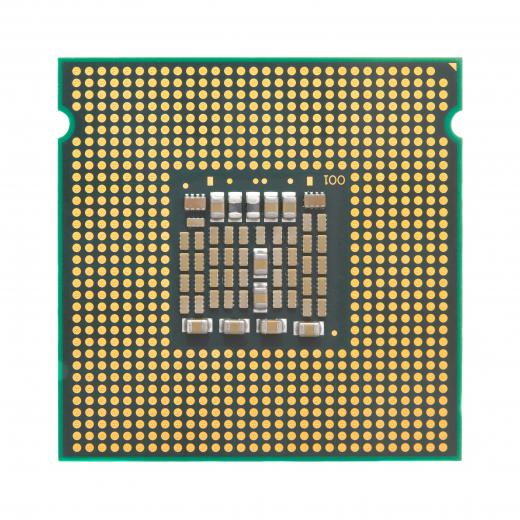 The Socket 939 CPU division also includes members of the Sempron, which is AMD's budget-oriented brand and appeared in 2004; and the Opteron, which had a 2005 debut and is geared toward server and workstation users. The Socket 939-compatible Sempron must be a single-core chip; have the model number 3000+, 3100+, 3200+, 3300+, 3400+ or 3500+; and generate a processing speed of 1.8 GHz or 2 GHz. Each Socket 939 Sempron CPU has an HT rate of 800 MHz.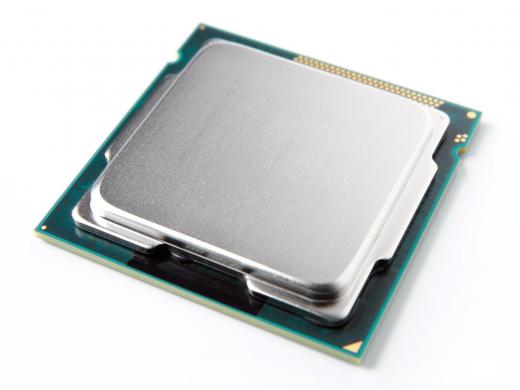 All the Opteron chips compatible with the Socket 939 belong to the brand's 1xx series. They are split into the single-core and dual-core chip categories. The former has the model numbers 144, 146, 148, 150, 152, 154 and 156, with a processor speed range of 1.8 to 3 GHz. The latter comprises the 165, 170, 175, 180 and 185 model numbers and has a slightly lower processor speed range of 1.8 to 2.6 GHz. Each Socket 939 CPU under the Opteron brand has a data transfer speed of 1,000 MHz.
AS FEATURED ON:
AS FEATURED ON:

Dual core processor mounted to a motherboard.

By: Gudellaphoto

A Central Processing Unit (CPU).

By: NorGal

A CPU.