A text reader is a software program that turns written text into speech. Text readers can read Web pages, word processor files, portable document formats (PDFs) and email out loud. Some can also save text to audio files for use on CDs and digital music players. Although text reading software usually sounds computerized, it is sounding increasingly natural as voice emulation capabilities are perfected. Some text readers allow users to choose from several voices and reading speeds, and most are available in many different languages.
Text readers can be used for a variety of purposes. They can be used to listen to documents, ebooks and emails while performing other activities such as driving, when reading would be impractical. Some people listen to text instead of reading because they're experiencing eye strain or struggling with headaches. Text readers can also be useful for blind individuals and those who are unable to read for other reasons. Foreign language students use text readers so they can hear word pronunciations while working with foreign texts.
Writers and editors may also use a text reader as a proofreading tool. Most writers and editors find that, after reading a work multiple times, it becomes difficult to read every word without skimming, which makes proofreading difficult. A high-quality text reader can read work in a natural voice at a slow pace, making it easy for a listener to catch errors.
Some text readers are specifically designed for dyslexic users. These readers highlight words as they're being spoken and can read text out loud as users type. These capabilities are intended to help dyslexic users with reading comprehension and to help condition them to correlate sounds with the correct letter combinations.
People sometimes erroneously refer to voice recognition software as text readers. Although text readers and voice recognition software are related in that both provide a bridge between text and the spoken word, they are two very different types of software with separate applications. While a text reader reads text aloud, voice recognition software converts spoken word to text.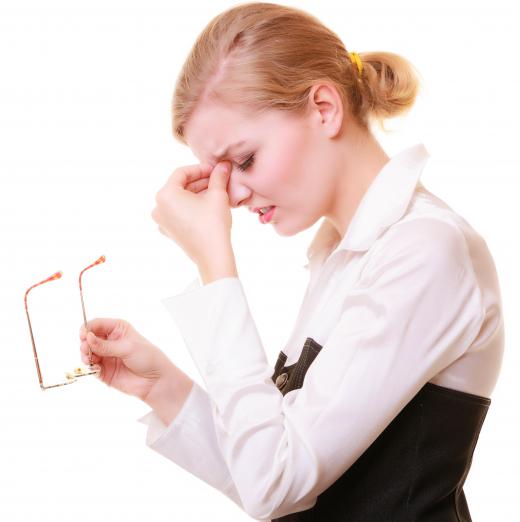 Some text reader software titles are available for free download online. There are also some websites that offer text reading for free or by subscription. Text readers vary widely in their ability to replicate natural voice sounds and the level of support they offer for visually impaired users, with some of the expensive text readers offering very lifelike sound.
Is a Text Reader the Same as a Screen Reader?
A screen reader is a type of text reader designed to help people with visual impairments use computers. In addition to reading the text on the screen, screen readers work with the computer's operating system to furnish information to users about menus, icons, files, dialogue boxes and folders. They also help the user access the operating system and compatible applications.
How Does a Screen Reader Communicate What Is on the Screen?
Screen readers may communicate with users through either speech or Braille. Screen readers use text-to-speech engines to convert on-screen information to speech that the user can listen to through headphones or speakers. The TTS can be either a software application or a hardware device. Hardware-based TTS devices were more common before computers had soundcards.
Screen readers use an external hardware device called a refreshable Braille display to provide information in Braille. The refreshable Braille display has one or more rows of cells. The cells can each be manipulated into the shape of a Braille character. Braille output is often combined with speech output.
How Does a Screen Reader Work?
Screen readers use keyboard commands to execute various tasks. Typical tasks include reading documents, opening and closing files, navigating web pages and editing or listening to music.
Which Applications Can Be Used With Screen Readers?
Many commonly used applications include support for screen readers. Windows screen readers feature support for popular applications, such as Office, Messenger and Internet Explorer. Various screen readers also offer support for other applications, such as Firefox, Acrobat Reader and Soundforge.
How Do Screen Readers Handle Different Languages?
Screen readers have a primary language, which is the same as the language of the operating system. They can also translate foreign languages to speech by changing the accent, speaking rate and pitch of the synthesized speech output. Commonly supported languages include English, American English, Spanish, Italian, French and German. Screen readers are available that also support French Canadian, Finnish, Mexican Spanish and Basic Chinese.
What Do Screen Readers Do With Graphics?
Screen readers can identify common graphics. When a screen reader encounters a common graphic, it relays a pre-programmed text description to the user. Screen readers have more difficulty with images that they are not able to identify. If the developer has provided a description for use with screen readers, the description is relayed to the user.
How Do Screen Readers Read Web Pages?
How well a screen reader can translate a web page to speech depends on whether the person who created the page structured the code in a way that is compatible with screen readers. Pages that include headings, paragraphs, lists, quotations and tables are easier for screen readers to read. Additionally, screen reader-friendly pages include alternative text descriptions and clear link text.
Can I Get a Text Reader for Free?
There are a variety of software programs that can convert text to speech for free.
Balabolka
You can use Balabolka by either copying and pasting the text you want to convert into the program or opening text files that are in a supported file format directly in the program. There are eight voices to pick from or you can use the Microsoft Speech Platform. The program allows you to make adjustments to speech, volume and pitch to create a custom voice.
You can also use the software to save your narrations as audio files. You can make long documents easier to navigate by creating bookmarks that take you to specific locations. There are also tools for customizing the pronunciations of words.
Natural Reader
You can open documents, including ebooks, natively into this program or load a photo or a scan of text that you want to convert to speech. Because you can use the floating toolbar to highlight text in any application and convert the text to speech, this program can perform some of the functions of a screen reader.
Panopreter Basic
This no-frills option can read plain or rich text files, Microsoft Word documents and web pages. It exports sound files in either MP3 or WAV format. There are options to adjust the language, interface colors and the location where the program saves audio files. A premium version is available for users who need more advanced features.
WordTalk
WordTalk is a toolbar addition for Microsoft Word. It works with all versions of the popular word processing software. The features of the program are pretty basic, but it does include the option to read individual words, paragraphs or sentences. You can save narrations and use a variety of keyboard shortcuts for easier access.
AS FEATURED ON:
AS FEATURED ON:

By: Elenathewise

Writers and editors can use a text reader as a proofreading tool.

By: pst

Unlike a text reader, voice recognition software converts spoken word to text.

By: Voyagerix

Text readers may be prone to experiencing headaches and eye strain.