A tunnel washer, also known as a continuous batch washer, is a large industrial washing machine used to clean towels and clothes for large institutions or businesses, such as hospitals and hotels. This works by placing the linens into a long tunnel with an Archimedes screw, which separates the linens into pockets, or batches. As the towels go from the beginning to the end, water and cleaning chemicals are sent backward, from the end to the beginning. After being washed, any clean water is recycled by pressing down on the linens, creating a cake that is mostly free of any liquid.
The tunnel washer is an expensive washer, usually costing around $1 million U.S. Dollars (USD) or more in 2011, and is meant only for industrial use. These washers typically wash around 3,000 pounds (about 1,361 kilograms) of linens at once, making them perfect for institutions or businesses that constantly need clean clothes and towels. The entire system is computerized, and operators are able to change the amount of cleaning chemicals with a push-button interface.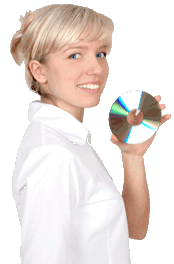 When linens are placed in the tunnel washer, they go through a tunnel that has an Archimedes screw. The screw is very large and makes up most of the tunnel washer. Large pockets in the screw section off the laundry to make cleaning more effective; each pocket usually holds around 200 pounds (about 91 kilograms) of linens. This screw also is the primary locomotion of the linens, which go from the beginning to the end of the machine.
As the linens move in one direction, the Archimedes screw is moving water and cleaning chemicals in the other direction, against the linens. This causes the linens at the beginning to encounter dirty water and used chemicals, while the end encounters clean water and chemicals, making it efficient for cleaning the entire tunnel. The screw itself is porous, making it a good carrier for both the linens and the cleaning substances.
When the linens are deposited at the end of the tunnel, they are saturated with clean water that can be reused. To get the most water out of the linens and reduce operating costs, the linens are placed in a hydraulic press. The press uses force to squeeze the fresh water out, and the water is placed back into the tunnel washer. After being squeezed, the linens are in a cake shape, which is then deposited into a dryer to finish the laundering process.
AS FEATURED ON:
AS FEATURED ON:

Woman holding a disc