The Universal Serial Bus (USB) port on computers and laptops is a data port that also serves as a 5-volt power source. Personal handheld electronics like cell phones, personal digital assistants (PDAs), and digital music players can make use of this port to recharge their batteries by using a USB charger. It is simply a cable that goes from the device's USB port to the computer's port.
Virtually all portable, personal electronics feature a USB port, though the connector can vary between one of several standards. Computers use the Type-A standard, which is a flat, rectangular port that contains recessed data pins and exterior power pins that make contact first. This ensures that any device plugged into the port will receive power before data transfer is attempted, cutting down on data errors. This design has another advantage when it comes to digital music players.
When some portable audio players are plugged into a USB port, they are designed to go into a data transfer mode as soon as the data connection is made. In this mode, the device cannot be used to playback music even if files are not actually being transferred. By plugging the USB charger in without pushing it all the way forward to the data pins, the cable can make contact with the power pins and recharge the device while leaving it in a mode that allows playback. One can then listen to music while recharging.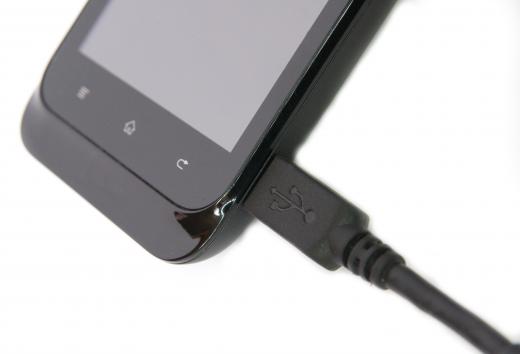 A USB charger cable features the male Type-A connector on one end, and a very different USB connector on the other. This end plugs into the portable device and is a more compact design to allow for the lack of real estate on handheld electronics. Several USB standards have developed including the Mini-A, Mini-B, Micro-AB and Micro-B connectors. The Micro standards are about half the thickness of the Mini standards, more easily serving slimline products.
Many personal electronics come with an AC charger only; a cable with a USB connector on one end and a standard AC plug on the other. A USB charger can be purchased separately from a third party. Be sure to read the manual that came with the device to determine what type of USB connector it has. Eyeballing the connector can lead to buying the wrong type of USB charger unless you are very familiar with the different USB standards by sight.
With so many portable devices using USB chargers, other third party adapters and converters have entered the market to make recharging even more convenient. Car chargers use a DC connector on one end that plugs into the dash power outlet or cigarette lighter, with a USB connector on the other end. There are also "universal" USB charger kits available that include a car adapter, AC adapter, and switchable tails with several types of USB connectors included.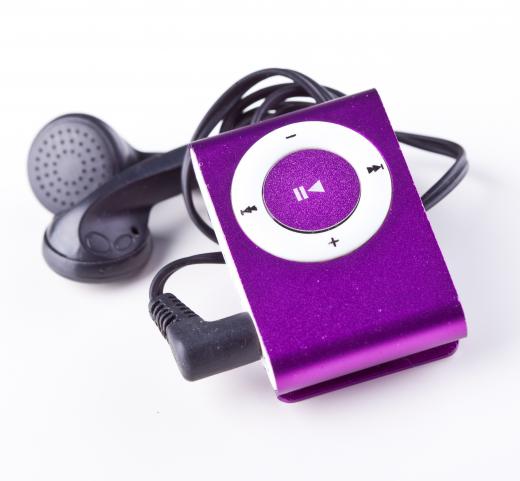 For the adventurous do-it-yourselfers who might find themselves out without a car or laptop and in need of a recharge, several websites have directions on how to make your own portable USB charger that uses two AA batteries (rechargeable or alkaline) to recharge your mobile electronic gadget. Before building one, however, be sure to read the 'field test' results to see the products that have been successfully recharged using this method.
AS FEATURED ON:
AS FEATURED ON:

A variety of USB cables.

By: anderm

Cell phones typically use a USB charger.

By: Les Cunliffe

A car phone charger must be compatible with a person's cell phone and vehicle.

By: macbrianmun

USB cables are used to connect devices -- such as printers, keyboards and music players -- to computers.

By: Csák István

Some MP3 players use USB chargers to recharge their batteries.