What is a USB Smart Card Reader?
There are three major aspects to a universal serial bus (USB) smart card reader: the USB connection, the smart card and the reader itself. The reader works much like a scanner that converts hard copies of documents and graphics into electronic computer files. In the case of a USB smart card reader, however, the data already is in electronic form. The reader transfers the electronic data from the smart card and to a computer or monitor, where it can be accessed easily by a human operator.
A smart card is a card with an embedded chip that transmits data to a receiver. In this case, the receiver is a USB smart card reader. The embedded chip transmits its information through radio frequency identification (RFID) signals. One of the most controversial uses of RFID chips has been in passports, where bits of biometric data are used to identify passport holders. Detractors of RFID-chip embedded passports have claimed that the RFID chips present a security risk because they potentially can be intercepted by terrorists or by identity thieves.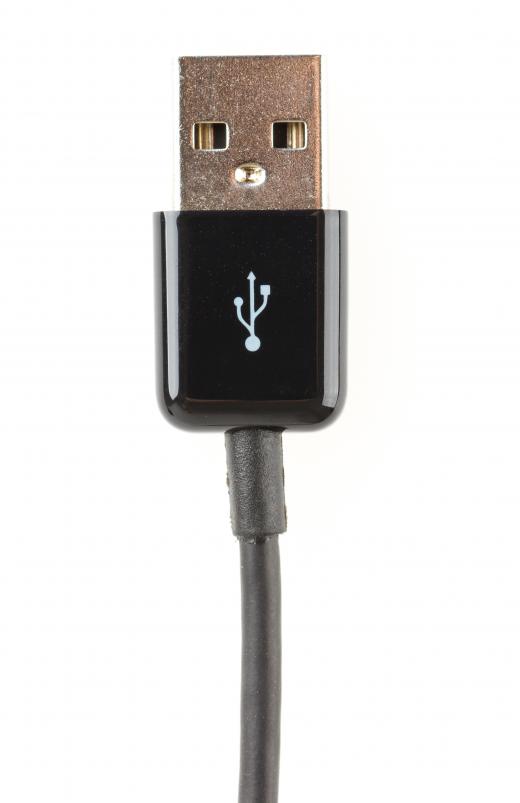 USB connections were first invented in the 1990s as a means to allow users to connect printers, cameras and other external equipment, or peripherals, to a computer without the need for complex and proprietary cables with pins and screws. With a USB connection, peripherals no longer need a specific jack or plug. Instead, they can work with nearly any computer, whether it is a laptop or desktop and no matter the make or model.
Besides passports, smart card technology with embedded RFID chips is used for commercial and government applications. Common smart card applications include security-enhanced credit cards, corporate and government identity and security authentication and stored-value cards for public transit services or prepaid meal plans. For high-security operations, a USB smart card reader can accommodate a two-way verification process, including fingerprint recognition and other biometric data.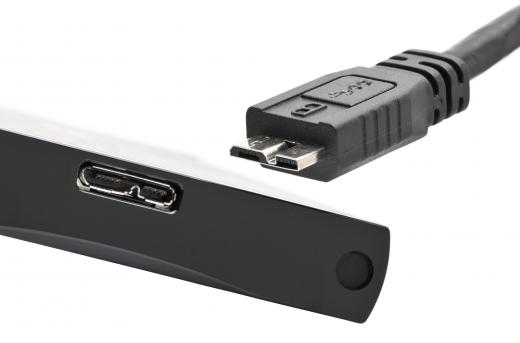 Smart cards can store significant amounts of data in a small package, which can reduce or eliminate the need for bulky paper files, floppy disks or even compact disc read-only memory (CD-ROM) files. A USB smart card reader's high-speed data transmission and secured-data capabilities, along with its capability to use the device with different computers, mean that it can provide an economic means of data transmission. With a USB smart card reader, it is possible to quickly access and transmit the information from RFID-embedded smart cards.
AS FEATURED ON:
AS FEATURED ON:

By: michaklootwijk

A USB cable connects a USB smart card reader to a computer.

By: macbrianmun

USB cables are used to connect devices -- such as smart card readers -- to computers.

By: Shawn Hempel

A USB 3.0 smart card reader is more than ten times as fast as the top speed of the 2.0 model.