What is Advanced Imaging Technology?
Imaging refers to the process or act of recording an image. This can be done by ultrasound, CT scan, radar, or using digital equipment to capture an image electronically or on film. Advanced imaging is used in many fields to refer to the most up-to-date imaging techniques in the field, thus there are many different types of "advanced" imaging currently available. Advanced imaging technology is any technology that makes advanced imaging possible. Advanced Imaging Technology® is a specific business engaged in marketing devices for screening for breast cancer, and there is at least one other company with the same name, but neither should be confused with Advanced Imaging Technologies™, the name of several other companies.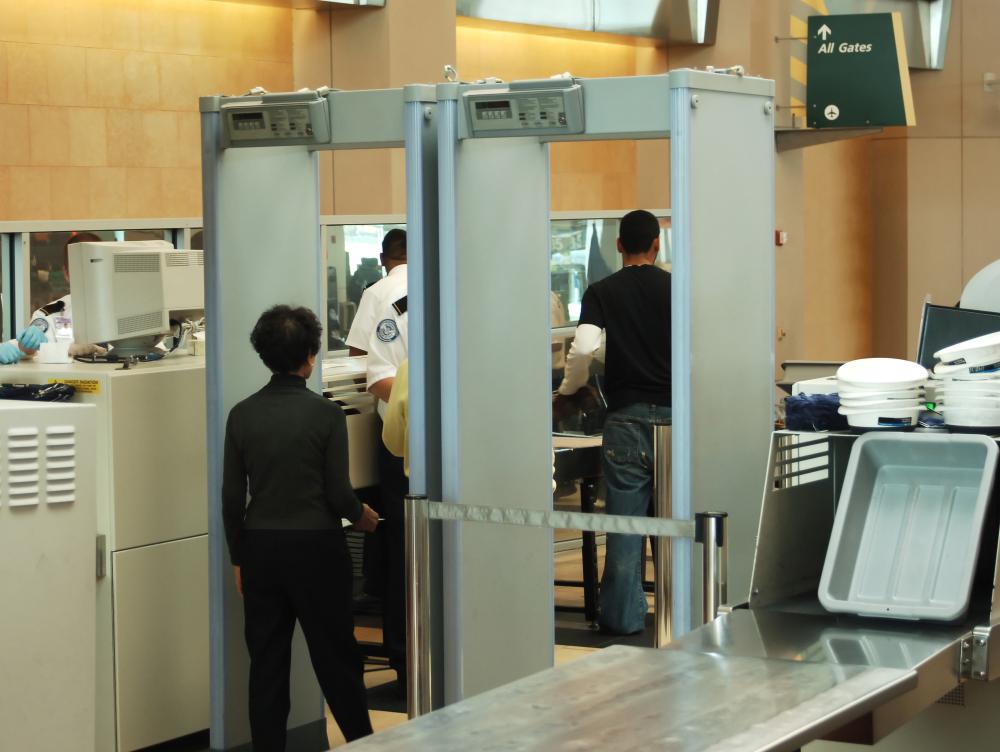 One field in which the term advanced imaging technology is used is in the field of digital document reproduction for business and other use. Products that go under this rubric include copiers, multifunction copiers, faxes, printers, and scanners. Document cameras and SMART Boards® are also referred to as advanced imaging technologies.
Advanced imaging technology is also used to refer to special types of medical imaging. One example is 3D image-guided technology, which can be used to assist in surgery. Another example is the tele-radiology system launched in 2009 in Dubai, which digitally transfers images collected by X-ray, CAT scan (Computerized Axial Tomography), and MRI (Magnetic Resonance Imaging), allowing remote radiologists to read the images.
One type of advanced imaging technology that has recently been in the news is the system, referred to as an "AIT system," that is designed for use at security checkpoints, such as correctional institutions, courthouses, embassies, and airports. At airports, there are some types of advanced imaging technology involving X-rays that are used for carry-on bag screening. These systems include software designed to automatically detect explosives.
Another type of security device used at airports is the kind used to screen passengers. There are two types of technology involved in these advanced imaging technology units: backscatter and millimeter wave technology. Both are currently in use by the Transportation Security Administration (TSA) in the United States. As of spring 2010, there were 81 units of 450 that had been purchased installed at 28 airports. In order to protect passengers and their privacy, images are immediately deleted and cannot be printed, stored, or transmitted.