What is an Interactive Kiosk?
One of the advantages of modern life is the ability to conduct all sorts of transactions using an interactive kiosk. Self service kiosks come in several different forms, and make it possible to conduct a number of different tasks quickly and efficiently. Here are some descriptions of the interactive kiosk, as well as some of the more common applications.
Basically, an interactive kiosk is a computer terminal that is configured to perform specific tasks that involve the retrieval and recording of information electronically. One of the advantages of an interactive kiosk is that it allows the individual to connect with a database that can allow for the processing of a transaction or exchange of some sort.
An interactive kiosk may appear in several different forms, from a single unit that is encased in a small enclosed area, like an old time phone booth. In other situations, the kiosk may be found on the exterior of a building. In still other situations, the interactive kiosk may be found in banks of multiple computer stations that are found in waiting areas.
Just about everyone today has used at least one type of interactive kiosk or another. The most common of all interactive kiosks is the ATM, or automatic teller machine. Located on the exterior of many banks, as well as at many supermarkets and other retail outlets, these financial kiosks allow you to access your bank accounts, check balances, and draw out cash if needed. Configured to only work if you are able to provide correct access data, ATM have made a huge impact in the way most of us do banking.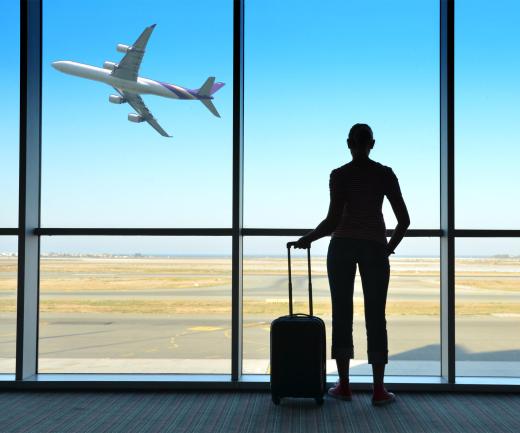 Another increasingly common form of the interactive kiosk is the self service supermarket check out kiosk. Supermarket kiosks are designed to allow shoppers to scan items, place them in bags and then pay using a credit card, debit card and even cash. This form of kiosk has proven to be a boon for people who run into the store for a few items and don't want to wait in line behind a lot of people to check out. The supermarket kiosk can have you in and out of the store in no time at all.
Seasoned travelers have encountered interactive kiosks at two crucial points in the process. Many airlines now maintain interactive kiosks that allow passengers to check into a flight, print boarding passes, and even luggage labels as well. When arriving at the destination, many travelers will find that rental car agencies have in like manner installed an interactive kiosk that allows persons who have a reservation to quickly check in, verify their preferences and swiftly collect keys to the rental car. Upon the return of the vehicle, the kiosk again allows for an easy check-in, allows for quick payment for the rental and issues a receipt that is ideal for an expense report.
More forms of the interactive kiosk appear as time goes on. Movie ticket kiosks are spring up around the country, allowing patrons to select movies and print tickets without standing in line. Vending kiosks allow hungry people to quickly make selections and settle down for a meal. Digital photo kiosks allow people to access images from a medium such as a CD, crop and print professional photographs. As time goes on, there will not doubt be even more interactive kiosks that help us to keep moving in a world that seems to move faster every day.
AS FEATURED ON:
AS FEATURED ON:

Box offices often have interactive kiosks.

By: WavebreakmediaMicro

A woman withdrawing cash from an ATM.

By: HappyAlex

Most large airlines have interactive kiosks at the airport where passengers can check in for their flight.