An orthophoto is an undistorted aerial photograph with a completely uniform scale that allows it to function as a map. A significant amount of geometric correction, known as orthorectification, is required to bring about this high level of uniformity. An orthophoto is effective because, like a picture, it is highly detailed but it is also completely uniform, like a map. In many cases, map features, such as lines for roads and various markers for specific notable buildings, are superimposed over such a photo, increasing its effectiveness as a map. Many different methods of correction are used to produce orthophotos; some involve manual manipulation of the film, while other more common methods use computer systems for geometric correction.
Optical methods of manipulating orthophotos have almost completely been replaced by digital methods as sufficiently powerful computers have become much more affordable, convenient, and available. While a significant amount of human work is still required to produce a particularly good orthophoto, powerful computer programs and algorithms have automated a great deal of the process. This level of automation greatly reduces the cost and increases the efficiency of orthophoto production.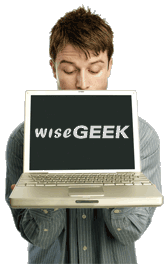 An orthophoto is particularly superior to a normal aerial photo because it can be directly used for measurement. All distortion from the lens is corrected for, as is the tilt of the camera as a whole. Topographical relief is also corrected—the distances across valleys, mountains, and other distortions in the landscape are adjusted so the elevation is considered in a calculation of distance. If, for example, one were to attempt to measure the distance between two points on an aerial photo, he would measure an incorrect distance if significant changes in elevation were present between the two points. Such elevation distances are corrected in orthophotos, so such measurements can be taken without need for an actual map as long as the photo's scale is known.
Errors can enter the process of orthophoto production at almost any stage. While most are completely harmless and correctable, others can actually affect the usability of the orthophoto. Sometimes, features of the natural environment being photographed, such as a reflection from the surface of a body of water, can cause distortions to the photo. In some cases, these are merely aesthetically displeasing, while in others they can lead to difficulties in the geometric correction of an aerial photo. Human errors can also cause problems; these can range from scratching the lens or film to improperly carrying out the digital manipulation of the photo.
AS FEATURED ON:
AS FEATURED ON:

Man holding computer