What is Application Portfolio Management?
Most companies are divided into business units that specialize in particular areas of the business operations. Application portfolio management is a process for managing the applications of a specific business operation within the company. Some examples include sales, marketing, manufacturing, and banking. A portfolio is typically the set of all applications of a company.
Application portfolio management is a business technique that categorizes specific applications into business portfolios. An application portfolio is a the set of software used by a company. This includes both administrative and business-specific applications. By reviewing all applications as a portfolio, senior executives can better understand the priorities of the business.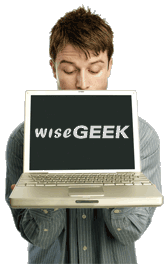 The first step to implementing portfolio management is accessing the existing application inventory of the business. This catalog of applications will provide an overview of the costs and investment activities throughout the organization. Once the catalog is created, it can be reviewed and prioritized by each business unit.
Most application portfolios are managed by information technology (IT) program managers. These managers are responsible for the daily support and operations of all applications within a specific portfolio. The application portfolio management director is an individual who is an expert at managing large programs with competing priorities.
The portfolio manager is responsible for all aspects of IT for a specific business unit. He typically manages employees, contracts, and customer relationships. The application portfolio management process is a daunting task that requires excellent project management skills. Most program managers are certified in project management skills.
Effective application portfolio management requires an understanding of operating costs and enhancement costs for software application. These costs include support centers, networks, and hardware devices. Information technology costs continue to grow as new applications are added into the portfolio of an operation.
Most strategies of portfolio management include return-on-investment reviews for proposed IT initiatives. A business case is typically required for any new IT investment. This business case defines the business need, expected value, and return on investment for the application. This document is later reviewed within the portfolio to determine if the new application is truly needed.
Application portfolio management is a disciplined approach to managing the company's software. This technique provides vital information on costs, productivity, and the overall performance of a company. Without portfolio management, operation costs can quickly spiral out of control.
AS FEATURED ON:
AS FEATURED ON:

Man holding computer