Banner printing is a type of poster printing, also called wide-format printing or large-format printing, used to make banners for a wide array of customers. Large printers known as wide-format printers are used to print on various banner mediums. Banner printing generally employs different paper types, has a much larger size than regular printing, may be printed one- or two-sided and is made to be used either inside or outside.
Uncoated regular paper can be used for banner printing, but this is not recommended because regular paper does not hold the same amount of ink or toner and does not offer the same durability. The most common mediums for banner printing are coated papers in a matte or gloss finish, vinyl, canvas and a flag-like material. These mediums are thicker than paper, offer extra durability and are usually fade resistant.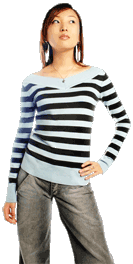 There is no official size for banners. They tend to start around 12 inches (about 30.5 centimeters) and go up to 10 feet (about 3 meters) for both the height and width, depending on the customer's needs. Banners can also be printed in larger sizes, if needed. Smaller prints are considered to be posters rather than banners and are printed on larger sheets of regular paper.
Banners can be printed in simplex or duplex, meaning one-sided or two-sided. Simplex is the most common, and many companies that print banners do not offer duplex banner printing. Duplex printing is an option with some companies, and is best if the banner is going to be hung outside where traffic is coming from both directions. The difficulty of printing duplex banners means the price is generally much higher.
Banners are made from specifically weighted material for either inside or outside use. Inside use would include banners that hang on windows or from a ceiling or wall. These tend to display marketing messages or can be used for events such as parties or dances. The material used is thinner, to make it easier to display, and is not made to be durable against outside forces such as strong winds and rain.
Outside banners are hung on the exterior walls of a business or between streets, often via light posts. Exterior banner printing uses much thicker, more expensive material. This thicker material is able to stand up to erosion and will not rip or tear like paper or inside banners. Most printing companies will guarantee their banners for a period of time against showing signs of wear.
AS FEATURED ON:
AS FEATURED ON:

Woman with hand on her hip