Call waiting is a feature that is now available on most home phone and cell phone networks. This handy feature allows a person to receive a call while he or she is already on the line with someone else. This is done by suspending the call that is in progress in order to receive the new call. Often, people have to pay for this service.
While engaged in a conversation, the telephone user is alerted to the incoming call by a call waiting alert, which usually sounds like a short tone or beep. The user then has the option of either ignoring the call or receiving it, usually by pressing the flash button on the phone. If a user takes the other call, the original party must wait for the user to come back, and in the meantime will be subject to dead air. At this point some networks, for an additional premium, allow the user to connect all three callers together in a feature known as three-way calling.
When the caller who is using call waiting does not answer the second call it will usually simply keep ringing until the new caller hangs up. However, the user may have a voicemail service so the new caller can leave a message to be retrieved later. Another feature that can be used simultaneously with call waiting is caller ID. This allows the user to be able to tell who the new caller is without having to change lines.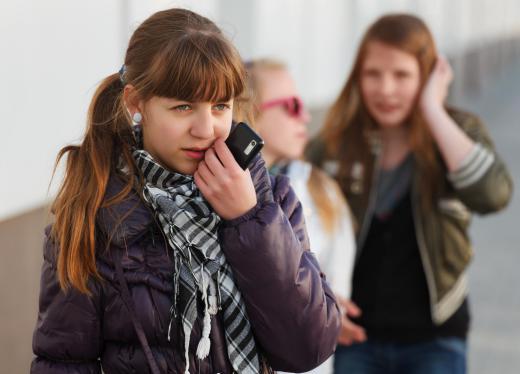 Without call waiting, a person calling the busy line will only get a busy signal unless the person they are calling has a separate phone line. A common reason for some people to have two separate phone lines is because they still use a dial-up connection to access the Internet. The beep that is associated with call waiting has been known to cause a dial-up connection to drop, and it is also possible to disable this service prior to getting online to prevent this problem.
AS FEATURED ON:
AS FEATURED ON:

By: lionblueg2

Call waiting alerts a telephone user on a call of another incoming call.

By: Wrangler

Most cell phone networks offer call waiting service.

By: Alliance

Call waiting is available on many smartphones.