What is Data Center Outsourcing?
With so many businesses relying on secure computer networks and reliable servers to handle the influx of information that flows in and out daily, many are relying on data center outsourcing. This service allows companies to control networks in a secure environment while cutting costs. This method is useful for large organizations that have limited staff or storage capabilities.
In order to define data center outsourcing, it is important to understand what a data center is. A data center is a controlled environment in a computer room or department where computer servers are stored, maintained and networked with other computers in an organized fashion. Small companies often choose to house servers on-site for security purposes or for easy access when updates or maintenance are needed.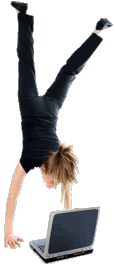 As a company grows, it may become more difficult and expensive to manage an internal computer center; therefore, the next logical choice is to utilize data center outsourcing services. This type of service can be managed by a reputable data center firm that has the capabilities of storing large amounts of secure data. In addition, a data center firm should be able to remotely network and support the operation of computers systems around the clock.
A common practice in data center outsourcing is that of co-location. This means that part of the server network is kept on-site and another part is maintained at a separate physical location. This type of arrangement can be advantageous when a company is going through a transitional period. This is also a good policy when upgrades cannot be managed on a continual basis due to costs and lack of manpower.
Data center outsourcing is also an option used by large international firms that prefer to have one central location for company servers. Remote users link to the server through a secure network and often have access to live telephone support in all time zones when taking advantage of this method. This service also allows for more frequent updates to applications and faster operating speeds which can greatly enhance a company's ability to conduct business in a fast-paced world.
Using data center outsourcing is advantageous for many reasons. These reasons include keeping costs low, providing more space for operations instead of computer storage and having the support of live IT professionals when there is a problem. Having an off-site computer data center also provides peace of mind that if a natural disaster or robbery occurs; important company information will not be lost. For many organizations, data center outsourcing is the only option that makes sense.
AS FEATURED ON:
AS FEATURED ON:

Woman doing a handstand with a computer