This is possible because the data is transferred using the double pumping technique. In this technique, the data is transferred when the clock increases and decreases. An additional benefit of this process is that no changes or adjustments are required to the clock frequency.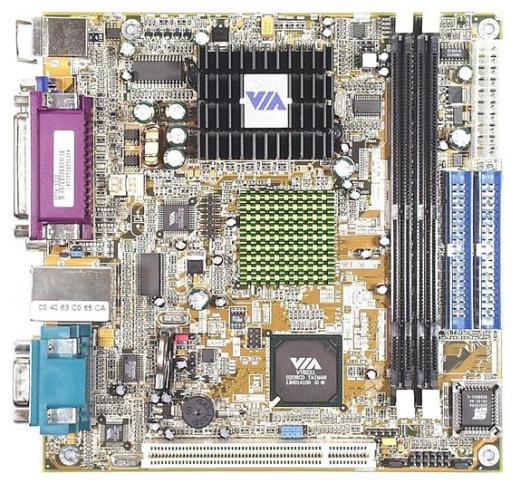 DDR memory transfers the data in 64-bit pieces. The actual transfer rate is calculated by multiplying the memory clock rate times two, as it is a dual unit. This value is then multiplied by 64, which is the number of bits that were transferred. The total value is divided by eight, which is a unit conversion for bits per byte. The final value is provided in megabytes per second or MB/s.
There are set manufacturing standard data rates for memory, which are set by the Joint Electron Device Engineering Council (JEDEC). This standard is divided into memory chips and memory modules. The standard naming convention is also divided into two categories: industry and consumer. The industry name is DDR, followed by the number of data transfers per second. For example, a DDR – 200 component provide a data transfer rate of 200 bits per second.
The consumer naming convention is based on the peak transfer rate. The DDR – 200 has a peak transfer rate of 1,600. Therefore, this unit would be called PC – 1600 in the consumer marketplace. It is exactly the same as the DDR - 200 unit. Package sizes are also set by the JEDEC, in the interest of consistency between manufacturers.
A DDR SDRAM module has 184 pins for the dual inline memory modules (DIMMs) of the desktop computer. SD RAM has 168 pins and the DDR2 SDRAM, which is the next version of DDR SDRAM, has 240. It is easy to tell the DDR and SD models apart, simply look at the number of notches on the memory card. The DDR version has one and the SD version has two.
When purchasing computer memory, you must look at your computer motherboard to determine which type of memory you require. Take the plastic case off your computer by unscrewing the screws on the sides and lifting the cover off. Memory cards are 3 inches (7.6 cm) long, and have a series of black circuits attached to a green board. They are secured to the motherboard by using a long black plug in module. To remove a memory card, unlock the side clips and pull the memory straight out.
AS FEATURED ON:
AS FEATURED ON:

By: VIA Gallery

A computer motherboard.

By: il-fede

DDR SDRAM chips can accept more than one write command at a time.