A laser television, or laser TV, is a type of display that uses a series of lasers to project a picture onto a screen. Three colored lasers and rotating mirrors are used to direct the light onto a surface. The combination of the different colored lasers can form a much wider range of colors than other types of display technologies. A laser TV also is more energy efficient than other televisions. Although they are not widely available to consumers as of 2011, laser displays are in development for use in the home.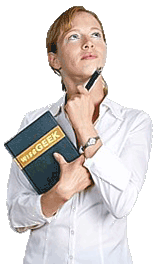 The actual display consists of a screen that is either made from a special composite material or lined with phosphors. Three lasers — one red, one blue and one green — fire at small mirrors that can rotate. The mirrors direct the laser light to the correct point on the screen. The combination of the red, blue and green lights forms the necessary color and an image built on the display.
Laser televisions are very energy efficient when compared to other types of monitors. Part of the reason for this is that, when an area of the screen is black, the lasers simply do not draw on that area. In others types of displays, the color black needs to be rendered and diodes remain on and using energy. The power needed for the lasers and mirrors also is considerably less than that need for plasma or liquid crystal displays (LCD).
The combination of the accuracy of the lasers, the materials from which the viewing surface is made and advances in digital technology all combine to provide a display that has the ability to render more colors than other displays. A laser TV is capable of displaying more than twice as many colors as either an LCD or a plasma monitor. The quality of a laser TV display is actually more accurate in rendering those colors than most high-definition televisions.
Very few laser TV sets are available to consumers as of 2011. The few that have been released are expensive and not widely available in retail locations. Most of the information about laser displays has come from prototypes and experimental models.
The actual technology behind a laser TV has already been applied successfully to other display devices that are in use. One example is a digital projector for showing digital movies in theaters. Although it uses much more powerful lasers, the concept behind how the projector works is exactly the same.