MIME, or Multipurpose Internet Mail Extensions, has to do with the configuration of past and current Internet e-mail protocol. Essentially, MIME aids in the ability of the e-mail protocol to allow users to transfer all sorts of programs, images, and communications across the World Wide Web. It is because of MIME that it is possible to share audio and video files, as well as application programs and other types of data files.
Most Internet users today benefit from the invention and use of MIME, but would not recognize the term. MIME built on the functionality of already existing protocol, and made it possible to expand the types of files and applications that could be shared through Internet mail as well as downloads from web sites. The roots of MIME can be traced back to 1991, when Nathan Borenstein supported the concept of extending the current Simple Mail Transport Protocol (or SMTP) so that data other than straight ASCII text could be transferred through various types of web clients and servers. The end result of this idea was that a wider range of file types were created, each with a unique extension, and could be inserted or attached to an e-mail with ease. New file extensions as a supported Internet e-mail protocol has continued to take place and evolve over time.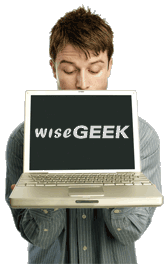 In actual function, the server will insert MIME as an Internet based transmission begins. This is accomplished by creating a header to the transmission that helps to identify the nature of the file that is being used as part of the transmission. The client receiving the transmission reads the header and selects the appropriate protocol to allow the data to be received, accessed, and used by the receiver. Today many of these protocols, or players as they are informally known, are part of the standard setup on most computers sold today. JPEG and GIF are among the players that are already in place when the computer reaches the retail outlet. However, other players are not part of the standard setup, and need to be acquired and downloaded by the end user.
The creation of new MIMEs continues to take place to this day. Before any proposed MIME can be released for general usage across the Internet, it must first be registered with the Internet Assigned Numbers Authority, and meet all the specifications currently in place.
AS FEATURED ON:
AS FEATURED ON:

Man holding computer