Online gaming can refer to any type of game that someone can play through the Internet or over a computer network. Most of the time, it refers to video games played over the Internet, where multiple players are in different locations across the world. Online gaming also can refer to the idea of gambling over the Internet, through an online casino or an online poker room.
Having an optimal online gaming experience typically requires a high-speed Internet connection. Proper hardware will also be required, whether it's a computer or a gaming console, such as Xbox® or PlayStation®, that's connected to the Internet. Some Internet games require a specific piece of controlling hardware, such as a joystick or a game controller. Gaming software, which could be a CD or DVD that contains the gaming software or which could be available as a simple download through the Internet, will also be a necessity. With some games, the latest Flash software and Web browser versions will be needed.
In terms of video games, online gaming is growing in popularity for a variety of reasons. Gamers can easily find opponents of a similar skill level when playing a head-to-head game over the Internet. Players also can compete in massively multiplayer games, where dozens of players play an ongoing game in a virtual world. Often times, participants can communicate with other gamers through text chat sessions during online gaming or, sometimes, players can actually speak to other players, using special audio hardware.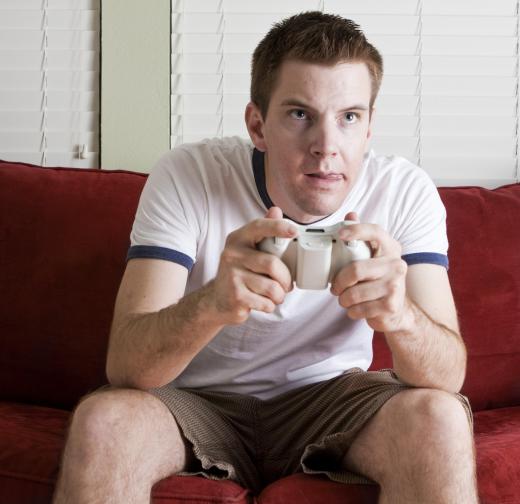 Some online games charge a monthly fee for access to the video game software. World of Warcraft (WoW) is one such game. A monthly fee might also be offered to give players access to the network that helps them find and connect to other gamers remotely. When joining a multiplayer game, participants will have to agree to a set of rules, often called an End User License Agreement (EULA) that helps prevent conflicts between players and that defines the required behavior for players. Those who violate the rules will be banned from playing the game.
Online gambling is sometimes considered a form of online gaming. This type of game, however, is illegal for residents of some countries. Most online casinos or poker rooms are based in countries that allow online gambling; it's up to the user to know his or her country's laws regarding online gambling. When using an online casino, gamblers usually will fund an account at the Web site from a credit card or bank account, then gamble with that money. Online gaming can involve almost any type of gambling, such as electronic slot machines, electronic poker, and sports wagering.
AS FEATURED ON:
AS FEATURED ON:

By: japolia

A common feature of online gaming is voice support through the use of a headset.

By: Crashoran

Gamers can find opponents of a similar skill level when playing video games online.

By: Magdalena Kucova

Some online games are based on physical board games.

By: Serjik Ahkhundov

Some sports-themed video games allow players to compete against online components.

By: JJ'Studio

Card games, like poker, are often played online.

By: SanjMur

A browser-based game can be played from many different types of computers.