What is Programmable Read Only Memory?
Programmable read only memory, PROM for short, is a form of read only memory that allows the user to choose the data or program to put onto the memory. The memory chip is delivered blank, and the programmer transfers the data onto it. Once the data is transferred, it cannot be changed or erased. To fully understand the difference between programmable and standard read only memory, it's important to understand the concept behind read only memory first.
Read only memory (ROM) has data stored on it during the manufacturing process. This data is permanent and cannot be altered or deleted. ROM is common in computers. It may hold a program the computer needs to operate. When the computer is turned off, the ROM still retains all the data stored on it and is not erased.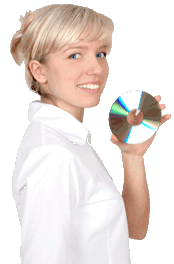 Other forms of memory, known as volatile memory, require power to store data. While a computer is on, the power saves data onto the memory chip. When the computer is turned off, however, the power is cut and all the data on the chip is erased. ROM is is a type of non-volatile memory because it does not require power to save data. ROM is necessary to save the programs that tell the computer how to function. Without it, the computer would not work.
The only difference between programmable read only memory and normal ROM is that the programmable memory is manufactured as a blank chip. The data or program is then added later by the user. After the data is added, it functions like normal ROM memory.
Several electronics manufacturers use programmable read only memory in their products. Video game consoles commonly use it, as do electronics that use high-definition multimedia interface (HDMI). Mobile phones and certain automobile parts also take advantage of PROM technology to function.
Electronic memory works by communicating with the device using it, such as a computer, through signals. These signals are sent using zeros and ones. No other numbers are used. When the PROM memory chip arrives at the manufacturer's office, all the bits on it read as ones. A programmer then changes the necessary bits to zeros and the chip is ready to use.
Other types of PROM chips do exist in addition to the basic form. Eraseable programmable only memory (EPROM) uses UV light to erase and rewrite the data on it. One-time programmable non-volatile memory (OTP NVM) and field programmable read only memory (FPROM) are much like regular PROM, and perform the same functions.
AS FEATURED ON:
AS FEATURED ON:

Woman holding a disc