What is Server Consolidation?
Server consolidation is the management of the total computer server complement to eliminate multiple, individual servers and maximize available resources by loading several different applications on the same server. Database architects or system managers typically complete this function or role. A server is a computer dedicated to the management of data or software applications. It typically has a basic operating system and the rest of the space is used to support multiple users accessing the same software simultaneously.
There are four things to consider when looking at server consolidation: hardware, redundancy, operating system, and maximizing efficiency. The purpose of server consolidation is to decrease the number of individual servers and maximize available resources. Make an inventory list of all your servers, operating system, software installed, versions and their primary function and user group. If possible, review the total traffic load, peak times and overall user demand.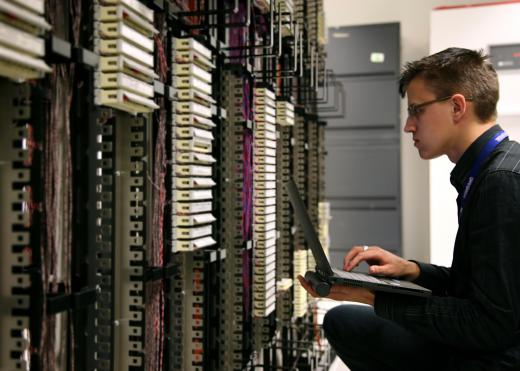 These items all help to make the best decision when moving toward server consolidation. Review the age of the existing servers and determine if new hardware is needed. The vast majority of server consolidation exercises do not require the purchase of new hardware. Instead, the system managers simply combine the existing units together to make them more efficient.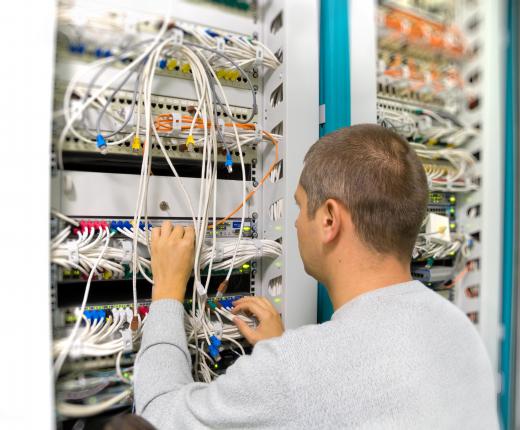 From the total inventory information, design the server landscape to consolidate programs to achieve a 95 percent occupancy level on the best, newest servers. When selecting the programs to put together, base the decision on load balancing, user experience, demand, and sizing of the software. By combining these functions, the application performance is not negatively affected, and there are few servers to manage.
Redundancy is a very important concept in computing. Daily incremental backups and weekly full backups provide a level of confidence that these changes to the structure will not weaken the infrastructure. All backups must be made to a secured location protecting both the system and data from sabotage or system failure. The ability to quickly switch to a back-up system is very important and should be built into server consolidation plans.
The first step when consolidating servers is to determine a primary platform and version level of the operating system for each server. While it is possible to support multiple operating systems and versions on the same computer, it is not advisable. Instead, users and network administrations need to think about upgrading the various software programs to one, supported platform. Maximize efficiency by using a load-sharing network structure. In this model, the software applications are stored on one unit and the data on a separate unit. The software to completely manage this process is quite mature and allows system administrator to focus on other items of importance to the firm.
AS FEATURED ON:
AS FEATURED ON:

By: Eimantas Buzas

Load balancing allows incoming requests to be evenly distributed across a consolidated server.

By: makspogonii

The purpose of server consolidation is to decrease the number of individual servers and maximize available resources.