What Is the Connection between Multimedia and Virtual Reality?
Multimedia and virtual reality (VR) are connected because they have mutually overlapping technologies, definitions and uses. Virtual reality can be looked at as a type of multimedia, and multimedia can be viewed as an essential component of a virtual reality system. When creating a system that attempts to simulate visual, audio and physical models of the real world within a computer system, multimedia becomes a necessary element of the experience. Emerging technologies such as augmented reality are blurring the line between multimedia and virtual reality by combining them into a seamless user experience.
Multimedia is any information or content that encompasses more than one type of expression. This includes visuals mixed with sounds, or text mixed with moving video. Virtual reality, while sometimes debated, usually involves the modeling of a realistic representation of some aspect of the real world with which a person can interact. Virtual reality relies on many types of technologies and programs to create a rendition of the virtual world, so it is a form of multimedia.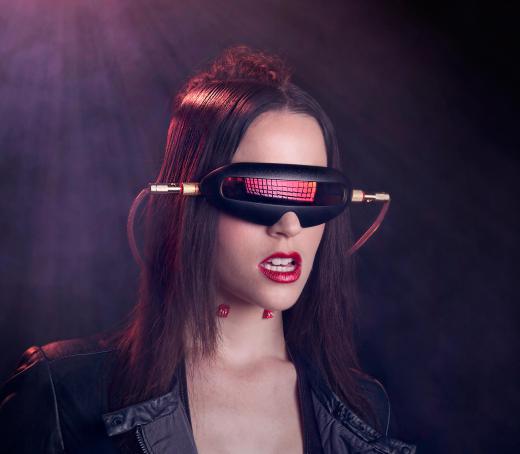 To approximate different aspects of the world, multimedia and virtual reality are used in tandem not only to increase performance but also to allow content to be added and updated and to provide for a dynamic world. One example would be a virtual world in which movie clips are played on monitors inside the simulation. The movies being played are multimedia files that can be changed or modified outside the virtual world.
Another example of how multimedia and virtual reality are connected comes from the concept of telepresence. This involves two or more people interacting with each other inside of a virtual space. Each person participating could have a digital representation and might be using special interface devices such as VR goggles or a motion-sensitive camera. Within the virtual space, multimedia content — such as charts, videos or images along with sound — could be added to the environment. This integration allows a very flexible form of collaboration with no restrictions on physical distance.
One large commercial field that connects multimedia and virtual reality is the computer game industry. Many games require a wide range of multimedia content to be present inside a simulated environment. From the ambient sounds of the game world to the animations used to make characters appear more lifelike, all these elements and more combine to become essential elements in a virtual world. Special devices that track movements allow players to interact with the virtual reality world, even manipulating the multimedia elements that are present.
AS FEATURED ON:
AS FEATURED ON:

By: Jandrie Lombard

Virtual reality may be considered by some to be a form of multimedia.