What is the Difference Between American and European Electrical Outlets?
One of the exciting things about the history of electricity is that innovations in the development of electrical equipment often occurred concurrently around the world. As a result, there are some significant differences found among electrical outlets in North America and many countries in Europe. Most of the differences have to do with construction, but some involve the strength of the current that the outlets are constructed to manage.
One of the most immediate differences in electrical outlets around the world have to do with the voltage of the current that is used in various countries. The standard in North America is 110 to 120 volts, while the European standard is 220-240 volts. This necessitates a difference in the way outlets are constructed in Europe and in North America. Understanding the voltage of the current that is supplied by the outlet is very important, as travelers may find that appliances such as hair dryers and small appliances will not work with the electrical outlets.
Along with the different voltage, there is also a difference in the frequency, or cycles per second, of the electric power available in many parts of Europe and in North America. The standard in North America is 60Hz, while the European standard is 50Hz. This means that even if the voltage is compatible, there may still be a problem if the traveler uses an appliance that is not constructed to work with that particular frequency.
Beyond the voltage and frequency of electrical power, there are significant differences in the actual appearance of electrical outlets around the world. The United States and Canada tend to make use of only two versions of outlets. The basic usage outlet accommodates a two-pin construction, with one flat pin slightly larger than the other flat pin. For more heavy duty usage, there is a three prong design that adds a third pin that is rounded in nature.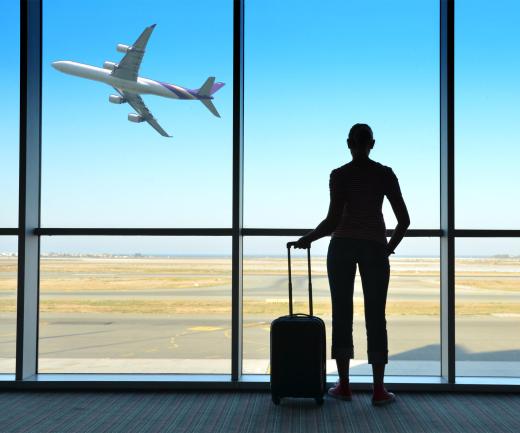 Various countries in Europe make use of an eclectic blend of two and three pin electrical outlets. The pins may be arranged in just about every combination imaginable. This situation often means that adapters are necessary in order to use appliances that were manufactured in a different country even when the current level and type are compatible.
AS FEATURED ON:
AS FEATURED ON:

By: thepoeticimage

Outlets in the United States and Canada generally use a two-pin structure.

By: chrisdorney

The voltage, frequency and design of European electrical outlets varies widely from those in the U.S.

By: HappyAlex

Europe-bound travelers who are bringing laptops or other electronic devices should pack a voltage converter.

By: ilynx_v

Most of Europe uses a 220volt/50 hertz power system.