What is the Difference Between Grid and Cloud Computing?
Grid and cloud computing might seem similar, but each is built and works in a different way. Both systems take advantage of multitasking capabilities and spreading the work loud to other systems, but cloud computing actually takes place over the Internet rather than across several computers on a network. Therefore, cloud computing is location-independent because one might not know where the computer that is performing tasks is actually located. On the other hand, grid computing takes place in clusters of physical systems in a specific location, which some call cluster computing. In addition, each system varies in cost and security, with cloud computing typically costing more and requiring extra security measures.
Although grid and cloud computing both take advantage of multiple systems to perform a task, cloud computing can act on demand when more resources are needed. For example, grid computing relies on the systems that are connected to the infrastructure and adding more resources requires adding more systems. With cloud computing, more resources can be requested over the Internet so that companies can add or remove resources based on business needs. Both grid and cloud computing allow for multitasking and allow users to perform as many tasks as needed.
Another difference between grid and cloud computing deals with affordability. Cloud computing runs over a network, so the data fees that are incurred can be costly. In addition, the network charges could become unpredictable if the amount of resources required increases.
Grid computing does not experience this issue because the systems do not have to rely on an Internet connection to share resources. In addition, one must consider that cloud service providers often have variable rates that rely on the amount of resources used. If a company requires heavy duty processing, the fees for the Internet connection and the cloud services can increase greatly. In this case, a company might find that grid computing is a less-costly alternative.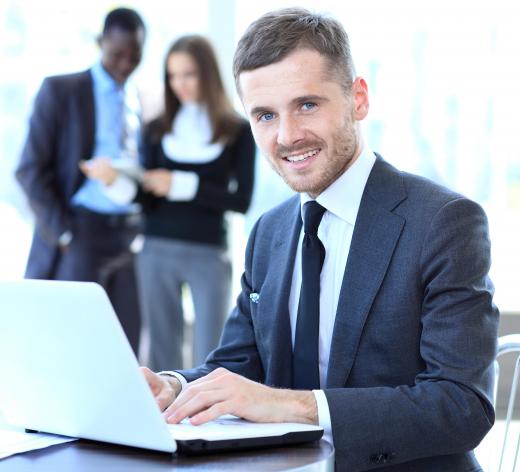 A very important difference between grid and cloud computing involves security issues. Cloud computing uses resources and stored data on a network, so a company can have major problems if there is an outage at the provider. If a company uses cloud computing for selling to customers, it can lose money if customers are not able to reach the system to place orders. The same issue occurs if a company provides a specific service over the cloud, and service is interrupted for some reason.
Finally, a company can face issues if the cloud service provider does not back up data regularly. Companies using grid computing can back up data to a server within the network. Businesses that use cloud computing, though, have to take additional steps to secure and back up important data.
AS FEATURED ON:
AS FEATURED ON:

By: boscorelli

Multiple systems perform a task in a specific location during grid computing.

By: opolja

Cloud computing takes place over the Internet rather than across several computers on a network.