Throughput is a term commonly used in a telecommunications or computer engineering environment. The term refers to the amount of successful data delivery over time within a specific digital setup. Some see throughput as "an average successful rate of message delivery" over a specific time period.
Throughput can be measured in electronic bits per second, where a bit is a standard unit of data in a digitized or computing format. It can also be measured in 'data packets' such as those used in wireless telecom industries. Although seconds are the traditional time unit used for estimating throughput, other time units can be used. This term can also be calculated through measuring the arrival and departure of data packets from one location to another.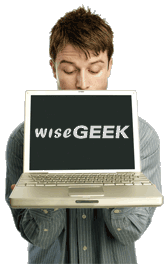 Some engineers and others use the term to identify bandwidth consumption rates. Ethernet throughput would refer to the standard rate of data delivery over an ethernet connection. Network throughput would be a measurement of data delivery within an existing network. Looking at these kinds of estimates can be very valuable for improving data delivery, and thus increasing user speed in a network.
In the business world, some have started to apply the term to general business practices. In this definition, the idea that is applied is similar to the original meaning of the term. Instead of electronic data delivered per time unit, the measure for business success rates is simply the rate of success, i.e. sale, of a number of units of merchandise over a specific time unit.
The business use of the term often follows from an underlying fundamental business strategy that some call the 'Theory of Constraints'. This kind of business engineering principle reduces a marketing situation to a few elements including inventory, sales rate, and chronology. Business leaders sometimes use the Theory of Constraints to boil down a marketing plan into simple pieces. Looking at 'sample success rates' can be part of this, where seeing general 'success rates' for sales according to specific parameters can help provide a realistic look at how business is going.
The use of "throughput" in a business sense is a good example of how metaphors can improve marketing process evaluation. Many marketers identify similar items as a simple tool that helps quantify results without creating an extensive variable set. However, the best consultants know that throughput is most often a small part of a greater business plan that includes "interpretive" results that respond to a sales success rate for a business.
AS FEATURED ON:
AS FEATURED ON:

Man holding computer