Warflying is the act of using an airplane and a wireless network detector to find wifi wireless network locations. The term is closely related to warwalking and wardriving, both of which take place from the ground. While some individuals may practice warflying in order to tell others where open networks may be, computer hardware companies can use the practice to determine how they are faring against the competition. The practice is not illegal, but accessing some of the networks may be, depending on the situation.
The main benefit of warflying is the speed at which networks can be found across a wide area. Using an airplane, individuals are able to cover far greater distances in a much shorter period of time. The use of an airplane also eliminates many other barriers that are often present and interfere with wireless signals, such as other buildings, trees, and other objects on the ground. Given the lack of interference, warflying can be effective at relative altitudes of 2,500 feet or higher.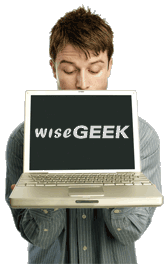 One of the major disadvantages of warflying is that it can be difficult to tell exactly where the wireless Internet signal is coming from. This makes the identification of hotspots with any degree of accuracy nearly impossible, especially if there are many different wifi signals in a single geographical area. Once an area has been scouted from the air, pinpointing signals on the ground may be easier through warwalking or wardriving.
The main purpose some companies may have in warflying is simply to monitor how many of their products are out there compared to another company's products. This could help determine what the market share is, at least for a particular city or region. That information may help a company determine its marketing strategy for a certain area and lead to more effective, targeted advertising in that area.
Some individuals may practice warflying for fun, even just as an excuse to get in the air. Those who engage in the activity may be responsible for publishing information concerning hotspots online. In such cases, they may indicate whether the connection is secured or unsecured, or meant for public use.
No matter where information about hotspots comes from, it is up the individual user to determine whether access to a network is legal. Even using a wireless network to access to the Internet could be illegal, if the use is not authorized. This is true even if the user does not intend to cause harm or steal information from the network's owner.
AS FEATURED ON:
AS FEATURED ON:

Man holding computer