What Should I Know About my Laptop Warranty?
A laptop warranty provides coverage for specific types of damage to a laptop computer. There are five things that you should know about your laptop warranty: term, specific exclusions, coverage, warranty service procedure, replacement program and prohibited activities. The standard laptop warranty is provided with both new and refurbished units. Read the details of the policy to find out the length of the coverage, but most units have a one-year coverage period.
There are many warranties which have specific items that are excluded. A typical laptop warranty does not provide any coverage in case of theft, fire, or automobile accident. Any damage or loss of data is specifically excluded from warranty coverage. Invest in a backup external hard drive to protect your data and work product.
The laptop warranty does provide coverage for any mechanical defects with the unit. This includes broken plastic, monitor resolution issues, hardware failure, and mechanical defects. The laptop is covered in case of fire, but only if it is determined to be the source of the fire.
There are two types of service available under a standard laptop warranty: repair and replacement. The repair clause covers parts and labor to repair the defective part. Replacement provides for the complete replacement of the unit with the same or comparable model. The average laptop model lifespan is two years, so be prepared to receive a comparable model if you purchase the unit towards the end of the product life cycle.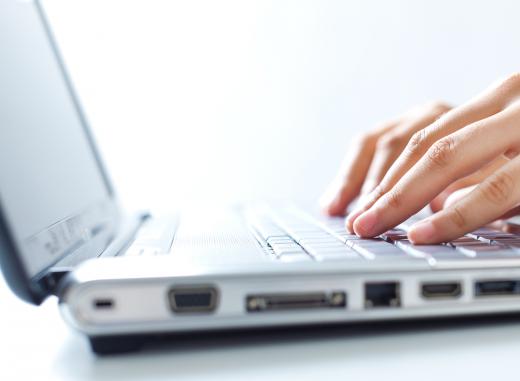 The vast majority of warranty programs offer a temporary replacement laptop during the warranty repair period. There is usually a great degree of latitude in the type of unit that is available as a temporary replacement. Take the time to know exactly what features your unit has so that you can demand a comparable unit.
As with all warranties, the coverage is void if the owner performs unauthorized activities. This includes opening the case, taking the unit to an unauthorized repair center, and any attempt to repair the unit yourself. In addition, the warranty is void if it was exposed to water, dropped, or abused.
A laptop is a useful tool that provides a combination of flexibility and technology. Invest the time to learn about your warranty coverage and inspect the unit two weeks before the coverage expires. Look for any loose parts or intermittent issues. Take it in for repair before the coverage expires.
AS FEATURED ON:
AS FEATURED ON:

By: Gajus

Most laptop warranties offer one year of coverage.

By: Minerva Studio

Laptop warranties are voided when users perform unauthorized activities, like opening up the exterior casing of the computer.

By: Syda Productions

Most laptop warranties do not cover theft.