How can I Learn How to get the Most out of my Computer?
Many consumers purchase computers to perform only a handful of tasks. Some may need a word processor, while others want a connection to the internet or an advanced gaming system. The fact that a gaming computer can also handle household budgeting software or a word processing computer can also burn CDs often comes as a surprise to new owners. Learning how to use a computer for maximum benefit can take a few months of trial-and-error. Unfortunately, this period of experimentation is sometimes followed by another period of frustration and hand-wringing.
Fortunately, there are several ways to learn how to get the most out of your computer. The first step would be to dig out the owner's manual and other literature included with the original box. These guides provide quick overviews of most consumer-friendly features of the computer. There may be sections on troubleshooting as well, in case the trial-and-error method ends in catastrophe. Owner's manuals rarely go into detail about the individual programs included in your particular system, but you might discover some new features along the way.
After getting more comfortable with the basic operation of a computer, an owner may want to invest in reference books such as the Computers for Dummies series or other accessible guides. Computer books are much like cookbooks in the sense that both use step-by-step guides. Not only will these books introduce a new feature of your computer, they will also walk you through the process of starting and ending the program. There are also computer-oriented magazines which offer reviews of software and peripherals, plus a number of online message boards and computer websites which offer specific advice.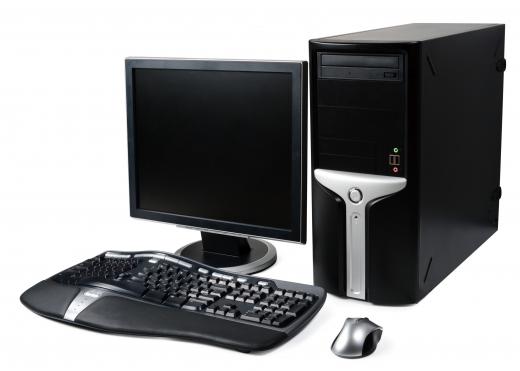 For those who learn best through hands-on instruction, many colleges and continuing education programs offer specific classes on computer usage. These classes range from one day seminars on a single issue to semester-long training sessions for professional computer programmers and users. If attending an actual class is not a feasible option, many of these courses can be found on interactive CD-ROMs. Instructors offer advice in a video format while students use their actual computers in real time.
Another way to learn how to get the most out of your computer is to work with a local computer expert. This expert may be a 50 year old computer repairman or a 16 year old cousin, but both may have some valuable insights to offer. It's not unusual for beginners to fear making permanent errors, so having an experienced computer user nearby can be a calming influence. Learning how to use a new program or feature can be empowering, but knowing how to fix mistakes along the way can also be beneficial.
AS FEATURED ON:
AS FEATURED ON:

An external hard drive can increase storage.

By: Dmitriy Melnikov

A desktop personal computer.

By: goodluz

Taking a course from a computer expert can help individuals better utilize their computer.

By: sergojpg

Tower computers usually have a number of empty slots to make them easy to upgrade.

By: diego cervo

A corporate training specialist may teach fellow employees to use computers more productively.