How do I Choose the Best Anti-Spam Email Software?
To choose the best anti-spam software, you'll have to consider your operating system, email client, and account type. Program features, analytics systems, and resource consumption are also factors that you'll have to assess before deciding on the perfect junk email remover. By determining what you have to work with on your system and what you will need from spam protection software, you can determine the best application to prevent unwanted messages from your inbox.
Anti-spam email software must be compatible with your hardware and software. This is a critical step in selecting an appropriate junk mail filter, since programs can have difficulty functioning properly if they are used with incompatible systems. You will need to determine the type of operating system that you have by checking your computer's support section. In addition, the email program must also be able to work in conjunction with your client's internal spam filters, so you should verify its maker, name, and version.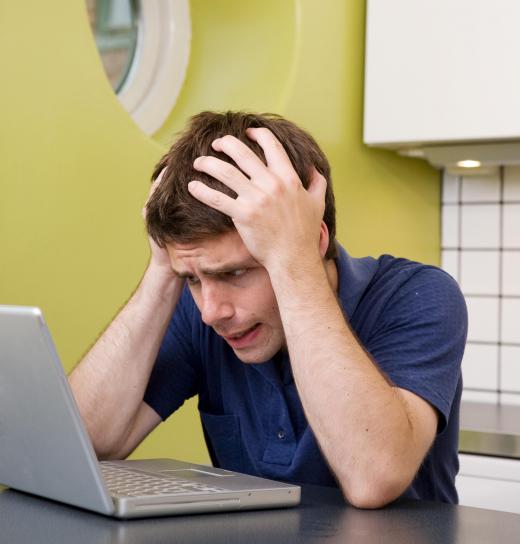 The type of email account that you have will also help you to choose the best anti-spam email software. Post office protocol (POP), internet message access protocol (IMAP), and web-based email all function differently, and many anti-spam email software solutions only work with a certain account type. If you're not sure what kind of account you have, try looking for information about incoming and outgoing mail servers and ports. This documentation can usually be found where you originally signed up for your email address.
After obtaining all of the relevant background information, you will also need to identify relevant features that you want in your program. Some anti-spam email software can come packed with options that will let you heavily customize your client. Many of these features, however, are not required and only serve to compromise the application's functionality. Basic functions like the ability to create whitelists, blacklists, and other filters can be all that you need to successfully keep junk mail out of your inbox. You should also look for an option that allows you to manually mark legitimate emails, as well as spam, so that the program can learn to separate good messages from those that need to be directed to a junk folder.
An anti-spam program that incorporates a powerful analytical tool into its program can be a great asset to your computer. Sophisticated analytics systems take the burden off of you to filter junk messages as they quickly teach a program what you consider to be appropriate email. Applications that use Bayesian statistics to sort inboxes are very common and have a high success rate.
A program that doesn't consume very many computer resources can also help you to avoid decreased productivity. Anti-spam email software that is heavy on the central processing unit (CPU) and random access memory (RAM) can make your computer run slower and lengthen the amount of time it takes to send and receive messages. Keeping your spam protection application light can ensure that your emails arrive and leave your client in a timely manner.
AS FEATURED ON:
AS FEATURED ON:

By: Tyler Olson

An individual's specific type of e-mail account could help them choose the best anti-spam email software.

By: adimas

Anti-spam email software uses sophisticated analytics to quickly filter junk mail from your email inbox.

By: a4stockphotos

Some anti-spam software filters emails based upon a continually updated list of known spammers.