How Do I Choose the Best Antivirus Software for a Laptop?
To choose an antivirus software for a laptop, look for programs that are compatible with your operating system, have a good detection rate, and offer a free trial. Operating system compatibility can mean the difference between a program that works or not. Detection rates determine how good an antivirus program is, by how well it can detect viruses and other dangerous files. In addition, a free trial gives you a chance to decide if the program works well for you, before you make a commitment to buying it. Lastly, antivirus software programs are usually not specifically meant for laptops or desktops.
It is important to choose an antivirus software that works on your operating system. The compatible operating systems are usually listed on the download page. Often the most popular antivirus software programs are available for nearly all of the recent operating system versions. This varies, of course, and you do not want to accidentally buy an antivirus software for a laptop you do not have, then need a refund. In many cases, however, you will only need to delete the first download, then download the correct version.
Detection rates basically show how often an antivirus software program detects viruses and spyware. Companies that test antivirus software put together detailed reports every few months. These reports can be very complicated and technical to read, but they usually have a summary that clearly states which program performed best. Choosing an antivirus software for a laptop that has the best detection rate among several companies usually means that you are getting one of the best antivirus software programs available.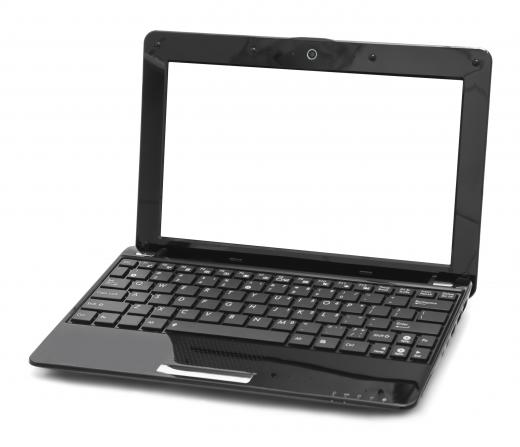 Most major antivirus programs offer potential customers a free trial which usually lasts anywhere from two weeks to three months. A trial allows you plenty of time to decide whether the program is easy enough to use and works well enough to keep. Some antivirus programs can be quite pricey, so testing it out before making the investment is highly recommended.
Generally, any antivirus software that works on a desktop will work on a laptop. The only concern is that bulky, resource-hogging antivirus programs might noticeably slow down a laptop, since laptops are often less powerful than desktops. If you have a less powerful laptop, one meant for simple tasks, look for an antivirus software program that users review as lightweight and fast.
AS FEATURED ON:
AS FEATURED ON:

By: Yuri Arcurs

A couple using a laptop.

By: Nikolai Sorokin

A laptop.