How do I Choose the Best Desktop Network Adapter?
Choosing the best desktop network adapter is not necessarily difficult, but there are a few things you should consider as you make your selection. For starters, you should begin by determining if you need a wireless or a wired network adapter. Each of these types will then have a number of other aspects you will need to consider to find the best device for your needs, though wireless networking is often slightly more complicated. It can also be easier to choose the best desktop network adapter for your needs if you also determine whether you want an internal adapter that you will need to install or an external device that will connect to your computer.
A desktop network adapter is a device that is used with a desktop computer to allow it to connect to some type of network. The nature of the network that a computer needs to connect to will typically have an impact on the type of adapter that is best for a particular computer. This means you should usually first establish if you will be connecting to a wired network or a wireless network in order to find the best desktop network adapter for your needs. A wired network will typically connect to a network through a data cable, such as an Ethernet cable.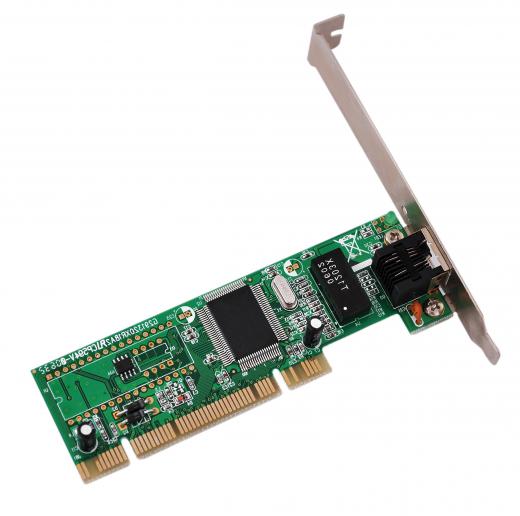 Wireless networks are often more convenient, but can be somewhat more complex when deciding on the best desktop network adapter. One of the major considerations you will need to be aware of is what type of wireless connection you are utilizing. If, for example, you are trying to connect to a wireless network through a router that uses Wireless G technology, then you will need to be sure you use an adapter that can connect to Wireless G routers. This typically means choosing a desktop network adapter that is Wireless G or is a more advanced version that is backward compatible.
Similarly, if you are trying to connect to a Wireless N network, then you will need to be sure to find an adapter that is Wireless N compatible. Some of these types of wireless systems are backward compatible, while others are not. A Wireless N desktop network adapter can typically connect to Wireless G and Wireless B network devices, while Wireless G adapters usually will not connect to Wireless N and are not backward compatible to earlier iterations.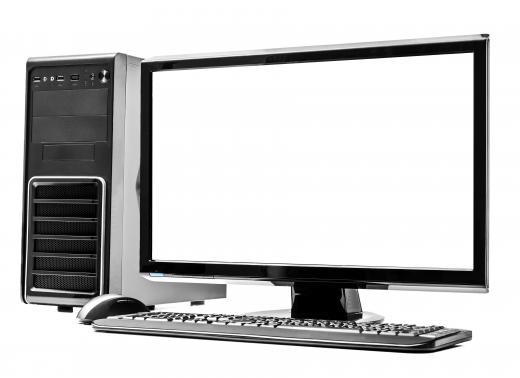 You should also consider whether you want an internal or external desktop network adapter, regardless of whether you need one for a wireless or wired network. Internal devices can be more convenient since they do not take up space outside of your computer. An external adapter can be easier to connect, however, since you do not have to install it inside your computer case, and you may be able to switch the adapter between multiple computers and laptops. These types of internal and external adapters are typically available for both wired and wireless networks.
AS FEATURED ON:
AS FEATURED ON:

A network adapter.

An Ethernet cable for use with a network adapter.

By: believeinme33

Network adapters can be wireless, allowing for less clutter around a desktop computer.