How Do I Choose the Best Open Source Virtual Machine?
Open source virtual machine software is useful for administrators and users who either need a new coding environment or need to implement a different operating system (OS) on the same computer. Sectioning the hard drive into partitions and then running a separate and isolated environment within that partition does this. To choose the best open source virtual machine, users should look for programs that are able to perform either the OS or program virtualization, depending on what the user needs. The number of different environments and number of operating systems that can run simultaneously also are considerations. How the new environment runs and how much memory will be needed to make the partition are important to choosing the best program.
There are two types of open source virtual machine programs, one type for coding and one type for the OS. Most virtual machines are unable to perform both tasks, so the user must look for the one that suits his or her needs. The more common of the two is the OS version, which allows a user to run a different OS on his or her computer. The coding environment version is for users who make extensive code and need to run it outside the main computer to prevent it from destroying or corrupting the main computer.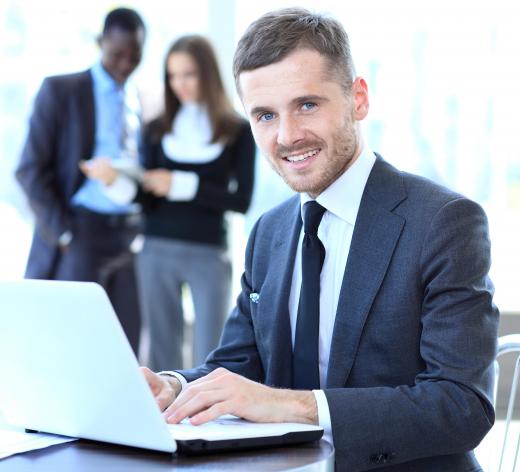 Some open source virtual machine software is able to run many environments, while other can only run one environment. Most users who are not professional coders or administrators will benefit from the single environment, which uses much less memory. Running many different environments at once requires a powerful computer that is able to handle all the different processes simultaneously, but it also allows a user to get more work done in less time.
When the open source virtual machine opens a new environment, there are two ways of doing it. The environment may boot by itself, taking over the entire screen, or it may boot in a small window while the primary OS is running. If the environment boots alone, it takes less memory, but it can be difficult to switch between the two systems. Running in a different window takes up a large expanse of memory, but users can move back and forth between environments with ease.
During the creation of a new environment, the open source virtual machine will ask the user how much memory should be used for the environment. The user can easily use most of the hard drive for the task, but the minimal amount of memory for the partition is different from one virtual machine to the next. Choosing a virtual machine that has a low minimal memory requirement will be better, in case a small environment is ever needed.
AS FEATURED ON:
AS FEATURED ON:

By: opolja

Users should look for programs that are able to perform either the OS or program virtualization, depending on what the user needs.