How do I Choose the Best Web Design Software?
The best web design software for you may depend on many factors. You will need to determine how advanced it needs to be, as well as how easy to use. If you are, or aspire to be, a professional web designer, you will need a software with all the latest features. On the other hand, if you are inexperienced with computers and wish only to create a site featuring pictures of your family or a blog, a simpler program would be better suited to your needs.
There are many web design software programs on the market, and new ones are released all the time, as technology advances. If you are a professional designer, you probably have a good amount of experience working on computers and using them to create sites. You will need to find a design software that supports complex computer programming language. Some may even allow you to code the language you are using directly into the software.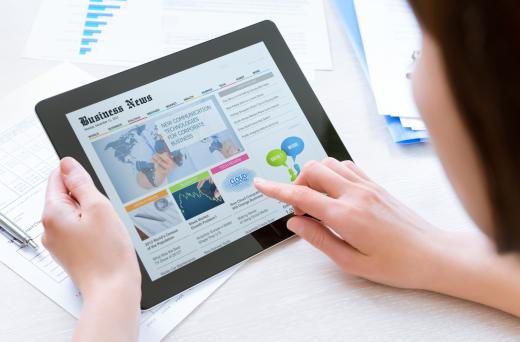 These complex web design programs are necessary for larger sites which require sophisticated common gateway interface (CGI) scripts and other backend commands. More complicated scripts are important in order for the site to read and send forms, online payments, display graphics and videos, and provide other technologically advanced features. When picking out software for professional use, be sure it says on the site or packaging that it is suitable for professional designers. Anything else will not be worth the money.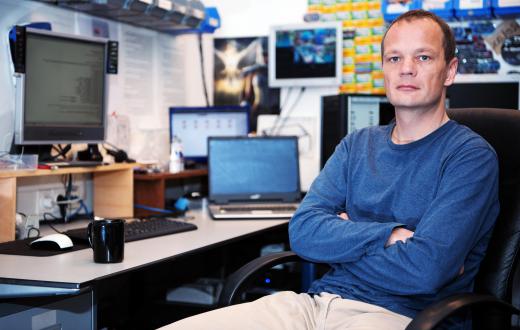 If you are a novice designer who needs web design software more for personal use than professional, a simple program is probably more suitable. There are many commercial software applications available that allow everyday consumers to create very attractive sites with little or no technical knowledge. Generally, these programs provide a simple layout that can be altered with text, graphics, and colored backgrounds.
Popular web design software can be found in office supply stores and the manufacturers' websites in most cases. There are also various shareware and free design software programs that can be downloaded from your computer. Keep in mind that free software programs are generally not as advanced as ones that are purchased, and many features may be unavailable.
Another option for non-professional designers are called "site builders." These are not web design software programs that you download, but are generally offered as a free service by web hosting companies. When you purchase a domain name and hosting space from one of these companies, you are provided with site building tools that allow you to create and load your site directly from the hosting provider's website. Again, features may be limited, so look into all your options before you use a site builder.
AS FEATURED ON:
AS FEATURED ON:

By: bloomua

There are many web design software packages on the market.

By: corepics

If you are a professional web designer, you will need a software with all the latest features.