How do I Convert MKV to Xvid?
MKV is the file extension of the Matroska container format for creating audio, video, or multimedia files. MKV has open standards, the source code is open source, and it was designed to be an alternative to containers such as MOV (Apple® QuickTime® digital media container), ASF (Microsoft® Advanced System Format digital audio/video container), and AVI (Microsoft® Audio Video Interleave container). Xvid, also written XviD, is an open-source, cross-platform video codec, and when it is referred to as a file type, it implies an AVI container that holds a file in Xvid video codec. Thus, to convert MKV to Xvid, one converts MKV to AVI.
AVI is one element of the Video for Windows® (VfW) framework. When the VfW framework was created, it was not made to support more advanced audio and video features. Thus, AVI was not designed to support Variable Frame Rate, though it is possible through a workaround. It only handles chapters and subtitles through third-party implementations, does not officially support tags, and has issues with certain video and audio formats. MKV, on the other hand, was designed to support all compression formats and made to be extensible. It also allows for fast seeking in files, chapter entries, menus, subtitles, Variable Frame Rate, and error resilience. Therefore, there may be material in an MKV file that will not be represented if you convert MKV to Xvid.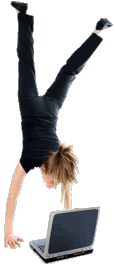 Not all file converters handle either MKV or Xvid, so the first step is to find one that does. If you plan to convert a large number of files, you may want to check the other formats that are included in the converter. Also, if you plan to do a lot of converting, you may prefer to purchase a program that will have continued supports and updates as codecs change and containers develop.
The steps you take to convert MKV to Xvid are similar to those with other file conversion programs with a few exceptions. The conversion may require a special download to make sure that the Xvid codec, as well as any less common codecs used in the MKV file, are installed on your computer,. Depending on the converter, you may be able to select the language of the subtitle track.
Besides those special steps, the steps to convert MKV to Xvid are fairly straightforward. They usually begin with selecting the file and adding it, often through browsing and opening the file. Depending on the converter, the file type will be recognized or you will identify it. You will have the opportunity to select the output format, change the audio and video settings, and select the output directory and file name. In in-depth converters, the video settings are likely to include size, compressor, resolution, frame rate, and quality, while the audio settings will probably include a choice of compressor, channel, sample rate, bitrate, and bits/sample.
AS FEATURED ON:
AS FEATURED ON:

Woman doing a handstand with a computer