How do I Convert MOV to WMA?
In order to convert MOV to WMA — both are different types of media program files — you will probably need to download a program that will allow you to convert those specific types of files. Most software designed to allow you to access and play those files will not typically also allow you to edit them in such a way as to convert them into different types of files. To convert MOV to WMA, you will want to look for a program that can deal with those two file types. You may be able to find freeware that can perform the conversion.
MOV files are media files typically used with the Quicktime® player developed by Apple®. Quicktime® is a type of player that can play audio and video files, and though it can play a number of different types of files, the most commonly associated file type is MOV. WMA, or Windows® media audio, files can usually be played through a number of different players, though they are often considered intended for use with Windows® Media Player. While some programs can play both types of files, some users may experience problems trying to play MOV files on their systems and may need to convert MOV to WMA to properly play the files.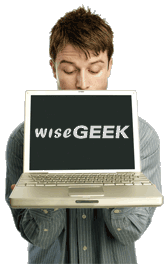 The simplest way to convert MOV to WMA is to download and use a program specifically designed to convert those file types. Many of these programs will convert MOV files into a number of different file types, though WMA is quite common. Since MOV files can also store video information, they can sometimes be converted into video files such as WMVs and MPEGs. WMA is an audio format, so you should be sure to only convert MOV to WMA when using MOV files that are audio only, or when you do not wish to maintain the video data.
Depending on your needs and what you are trying to do with your files, you can probably find a freeware download of a converter that will allow you to convert MOV to WMA quite easily. If you are looking to convert the files and also edit them extensively, however, then you may need to find a somewhat more powerful program. These types of programs may cost money, but they are not usually too expensive, unless you are looking for an audio editing program for professional commercial use. Most programs will allow you to convert MOV to WMA simply by using the program to select the MOV file, indicating the file type you wish to convert it to, and then selecting "convert" or "save."
AS FEATURED ON:
AS FEATURED ON:

Man holding computer