A media player is a software program designed to play multimedia content as it streams in from a network like the Internet, or from local storage on a hard drive or other resource. It might be expected to understand and translate several audio and video codecs, covering many digital music and video formats.
Patrons of Apple products like the iPod® and iPhone® will have iTunes® installed, a versatile media player that, like Microsoft's WMP, has many advanced features. These large, comprehensive programs not only act as players but as multimedia libraries, rippers and burners.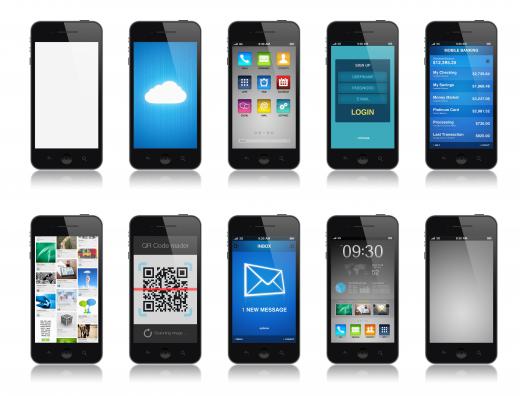 Having an all-in-one media player works for some, but others prefer their favorite proprietary software for tasks like ripping and burning. These people might opt for a player that serves just one purpose: a streamlined, small program that executes fast, does its job, and stays out of the way. Something without the flash, bang and glitter of larger, bloated players.
One of the most popular in this category is a free, open-source media player called VLC™. Originally designed by students at a French university, VLC is now a global project with worldwide contributors. It is popular for a number of reasons, including its cross-platform flexibility, at home on all popular operating system, and its ability to play what is perhaps the widest variety of codecs of any player. VLC will even play an .iso file, a format that normally must be converted to an MPEG or burned to DVD before playing. Best of all, VLC has a small footprint that executes fast, uses few system resources, and does a great job of streaming live multimedia content.
No matter your preference, there is no shortage of media players to choose from, nearly all of which are free. Many, including VLC, have browser plugins so that the player will automatically open music or movie files while surfing. Even if you prefer an all-in-one player, installing a faster program can be handy for this purpose.
AS FEATURED ON:
AS FEATURED ON:

By: bloomua

iTunes is a media player that can be installed on Apple iPhones.

By: pizuttipics

Apple's iPod products are a type of portable media player.