How do I Convert WMA to WAV?
Windows Media Audio® files, called wma, are often converted to waveform or wav files for a variety of reasons. Most of the time, it is impossible to simply re-save a wma as a wav file, leading to the need for converting mechanisms. Converting wma to wav is easy once learned, and can lead to greater flexibility of use for audio files.
There are a few major differences between wma and wav files that lead to the need for conversion. Most prominently, wma files generally only work with the Windows Media Player® and related Windows® programs. The files may not easily be run on other systems and using other programs, such as mp3 players or computers with other operating systems. Waveform files, conversely, play on nearly every available audio system. Additionally, another reason for converting wma to wav is the ability to easily edit wav files to make remixes or add audio tracks to video recordings.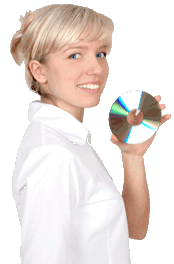 Most conversion methods require the use of a program that can process the files correctly. There are both free and purchasable versions of these programs, many of which are continually updated to remain consistent with new audio technology. When downloading a free version of a wma to wav converter, be very careful about the security of the download site. Downloading freeware can expose a computer to viruses that can damage or destroy the entire operating system.
Choosing the right wma to wav converter program depends on user ability and computer compatibility. There are many professional review sites that offer guidelines to downloading and using conversion programs. This can give a good sense of the program's capabilities as well as how well it performs with different operating systems.
Once the program is downloaded, follow instructions to install the converter. After installation, open the program and insert the wma files desired. Most programs allow users to drag and drop files into the program window for conversion, or to search for files by name. Typically, a converter will then allow an option or provide a button that allows conversion to occur. Files may then be saved anywhere on the computer, burned onto an audio CD, or loaded into an audio editing program for further use.
In terms of legality, it is very important to check local and regional laws regarding conversion of wma to wav files. Laws on file sharing and conversion vary depending on location, planned use, and even the files themselves. Understanding copyright and usage laws can be very complicated, but may be worth attention in order to avoid illegally altering or converting files.
AS FEATURED ON:
AS FEATURED ON:

Woman holding a disc