How Do I Create a Personal Voicemail Greeting?
Creating a personal voicemail greeting is important for both your personal and business phone lines. Greetings not only let callers know that they reached the correct number, but gives you a chance to provide important instructions that will help streamline your voicemails. The method for creating your greeting will vary depending on the device you are using and whether the phone number is used for business or personal reasons.
The first step in creating a voicemail greeting is deciding what you want to say. Writing down your greeting is the easiest way to ensure that you do not forget anything vital or trip over your words when recording. If possible, ask someone else to listen to your greeting before recording it to make sure it is clear. You want to make sure your greeting gives clear instructions; otherwise, callers may be less likely to leave a message.
When deciding on the best personal voicemail greeting, think about your intended listener. If you are recording the message for a business phone, start with letting the callers know they have reached the correct number before asking them to leave their pertinent information, such as their name, phone number, and reason for calling. If you are recording the message for your personal phone number, it is okay to have a little fun and show off your distinctive style. Just remember that frequent callers will hear that message many times, and while it may be cute the first few times, after a while it can grow irritating, leading the caller to hang up without leaving a message.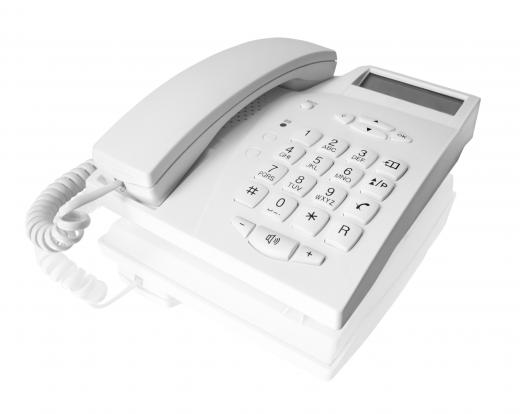 Keep your personal voicemail greeting as short and to the point as possible, even if you are injecting a little creativity into it. This is especially important if you expect to receive a lot of long-distance phone calls or calls from those on different cell phone networks, as many phone companies charge by the minute. Think about your personal preferences when you reach someone's voicemail, and tailor your own greeting towards that.
The process of recording the actual personal voicemail greeting depends on the type of device you are using. Some phones require calling a specific number and following a series of directions, while others may require pushing several different buttons to record your greeting. Consult the manual for your device for instructions on the proper recording method. If you still have difficulties figuring out how to record the greeting, contact the customer service number for your device.
AS FEATURED ON:
AS FEATURED ON:

By: Alliance

Personal voicemail greetings should be short and to the point.

By: Alex

A private voicemail box enables a person to receive telephone messages when the phone cannot be answered.