How do I get Rid of Malware?
Malware can happen to anybody. This malicious software can slow down a computer, clog the screen with popup ads, and expose people to identity theft. There are a number of techniques which can be used to get rid of malware once it appears, and to reduce the risk of being contaminated by malware in the first place. It is important for computer users to promptly update their software and operating systems when new versions and patches come out, as this will radically cut down on the risk of viruses and malware.
One option for getting rid of malware is to pay someone else to do it. Many computer support companies will get rid of malware for a small fee. These professionals can accomplish the job quickly and thoroughly, and they will also usually update the computer's software and operating system to make sure that everything will run smoothly.
There are also steps which individual computer users can use to clean up malware. The first thing to do is to open the computer's antivirus software and conduct a scan. Antivirus software usually includes malware detection, and the software can find and destroy malware. This software is only effective when it's updated regularly, so users should make sure that updates and full system scans are regularly scheduled to keep their computers protected. For people who find antivirus software too expensive, several companies offer versions of their products for free; Avira's AntiVir is an example of a free antivirus product.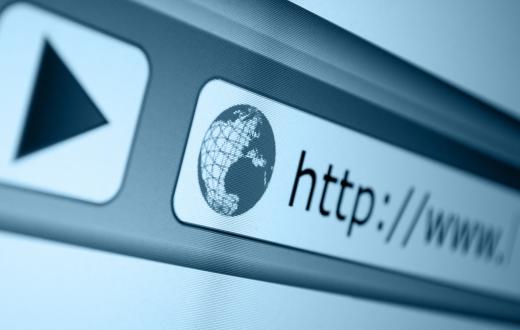 It is also possible to get rid of malware with a malware cleaner or malware removal tool, a program which is specifically designed to find and remove malware. People should be careful about downloading malware cleaners, however, because many malware producers disguise their products as antivirus or malware removal software. Some good products to use include Anti-Malware from Malwarebytes or Ad-Aware from Lavasoft. Users should always download from a trusted site, like CNet, and they should pay attention to what's in the address bar to make sure that they are downloading software from a reliable source. Windows users can take advantage of the Malicious Software Removal Tool, available for free at the Windows website, to get rid of malware.
The risk of accidentally downloading malware can be reduced by using the latest version of a web browser, and keeping antivirus protection on at all times. Computer users should also be careful about downloading things and opening attachments, taking care to confirm that material comes from a trusted source.
AS FEATURED ON:
AS FEATURED ON:

By: alexskopje

Antivirus and other security software can help reduce the chances of a computer being infected by a virus or other malware.

By: jamdesign

Web users should double check the address bar of their browser before accepting a download.

By: Nomad_Soul

Malware may be hidden in emoticons or other downloads.