How do I Send an Anonymous SMS?
Sending an anonymous SMS, known as an anonymous text message, requires the sender to find a free program to send the text message to a phone. Often these services are offered online where the sender types in the message and the cell phone number to send it to. Certain companies may require the sender to submit her own name or number while others have an anonymous SMS option.
When a sender uses an online service to send an SMS message, the text is free for her. She can send messages from a computer without paying the text message cost to send from her own phone. Those whose phones charge per message or have a monthly text message limit will find this helps save money, but it will only work when they can access a computer. If the receiver of the message does not have an unlimited or free incoming messaging plan, he will be charged the cost of the text messages even though the sender paid nothing.
Typically, sites that send anonymous SMS messages ask for the recipient's name, the message itself, the recipient's phone number, and his cell phone carrier. The message is limited to a certain number of characters, just as a text message sent from a cell phone is. The message will show up either from an unknown or private number, or it may show up and list the information about the website it was sent from.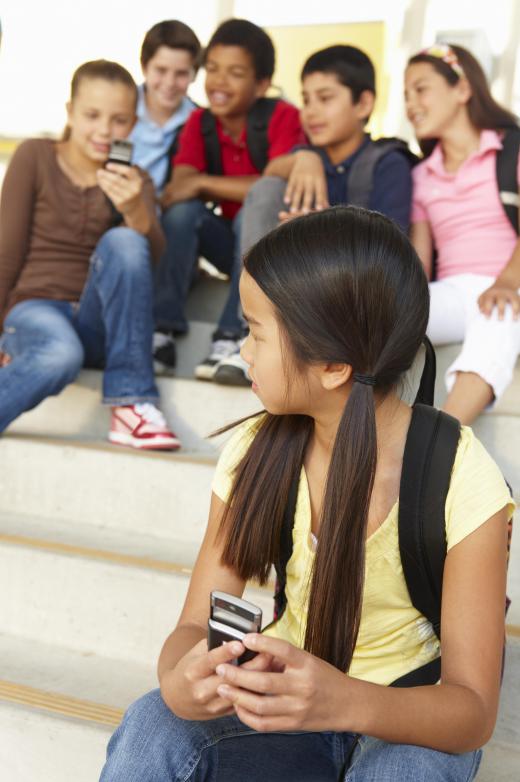 While sending anonymous SMS messages from a computer cuts down on costs and allows a person to text even without a phone, it has several drawbacks. The person who receives the text may still have to pay for it, and he will not be able to respond to the text because there is no phone to receive it. If the sender only needs to send a short message, then this works well. If the sender wants to have a conversation, however, she cannot receive any replies.
Another drawback includes the abuse of the system to send harassing or offensive messages to someone without the person knowing where the message came from. Certain anonymous SMS services boast that they can send a message and make it appear to come from another number or person. If a person constantly receives messages like this, she should check with the real person to ensure he is not sending the messages and then report it to her cell phone company. If the message has a number or specific address attached, the company can block this number. If not, the company may be able to block any private or unknown messages, thus stopping the offending messages from ever reaching her phone.
AS FEATURED ON:
AS FEATURED ON:

By: Matthew Antonino

An individual may use an online service to send an SMS message.

By: Monkey Business

Bullying and harassment are drawbacks of anonymous SMS.

By: katie_martynova

Many tablets have SMS applications.

By: Giulio_Fornasar

Text messages provide a quick and convenient way to send short messages without needing to make an actual phone call.