A mobile phone is a wireless electronic device used for telephone and multimedia communications. The term "mobile phone" does not typically refer to a cordless phone, which is ultimately still connected to a land line. Mobile phones are just another word for cell phones, and they receive their service from cell phone towers. A mobile phone may be used anywhere outdoors or indoors, and does not have a base unit that it must be returned to like a cordless phone.
Mobile phones may be purchased directly from the manufacturers, or they may be purchased as part of a cell phone service contract from a service provider. It is often more expensive to purchase a mobile phone from the manufacturer, because service providers often offer steep discounts when purchasing a phone with a one- or two-year contract. There are different types of mobile phones to suit different needs.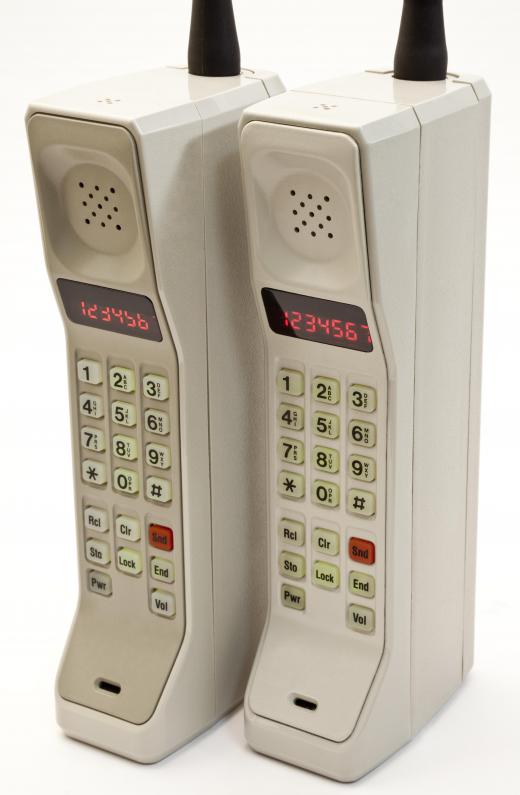 A basic mobile phone is simply able to make and receive calls, and send and receive text messages. In addition, it may have other basic features such as games, a calendar, or a camera, among others. A smartphone, on the other hand, is a mobile phone that is capable of accessing and browsing the Internet; it may also include computer programs for word processing or spreadsheets, for example. Smartphones are convenient for those who need to frequently check email or access documents. Most smartphones also feature full-size keyboards, whereas a basic cell phone might feature a condensed keyboard.
Other features included on a mobile phone might include a video camera, a GPS device, an MP3 player, among other useful applications. Mobile phones typically get more expensive as more features are added. With every mobile phone, it is necessary to have a calling plan on a network in order for the phone to be used.
There are a few different types of calling plans associated with mobile phones. The first is a prepaid plan, in which the user does not sign a contract or pay a monthly bill. Instead, minutes are added as needed. When the minutes are used up or they expire, it is then necessary to add more. These types of plans are good for teenagers who need to keep track of the money spent, or for people who use a cell phone rarely or only in emergencies.
The second type of calling plan is a contract. Contracts usually last for one or two years, and require a credit check. The user will then receive a monthly bill based on the calling plan he or she chooses; most calling plans are able to be customized regarding the number of minutes per month, along with the number of text messages and data for accessing the Web or mobile email on the cell phone.
AS FEATURED ON:
AS FEATURED ON:

Early mobile phones.

By: amorphis

Smartphones allow users to access the Internet.

By: Sergey YAkovlev

A GSM mobile phone.

By: Celestine Chua

Apple Corporation's Steve Jobs was a major force behind the development of smartphones.

By: Olga Galushko

Before mobile phones were popular, most people had landlines.

By: Christian Delbert

Cell towers provide service for mobile phones.

By: mekcar

Advances in technology have led to a variety of different types of mobile phone.

By: Startouching

GPS can be used to locate a missing phone.