How do I Use a Sound Card for Recording?
It is actually quite simple to use a sound card for recording. You will only need to have a basic sound card inside of your computer and a program that will allow you to record audio. The exact program you use is up to you, but you should find a program that will allow you to choose the source for the recorded sound, as this will give you more functionality. Once you have the program, it will typically default to record audio from a microphone, however, you can change the source to your sound card instead. This will allow you to record directly from a microphone or instrument, or capture any audio played through your sound card and allow you to use your sound card for recording.
The sound card inside of a computer tower, or case, is an input device that allows a user to connect speakers or other types of audio output to the computer. Many times, a motherboard will have a very basic type of sound card built onto the board, though this may have somewhat limited audio quality and functionality. If you are looking for more impressive sound quality and audio, especially if you have a surround sound speaker setup, then you can purchase and install a sound card onto your computer's motherboard. With the right program, you can then use your sound card for recording any audio you play on your computer.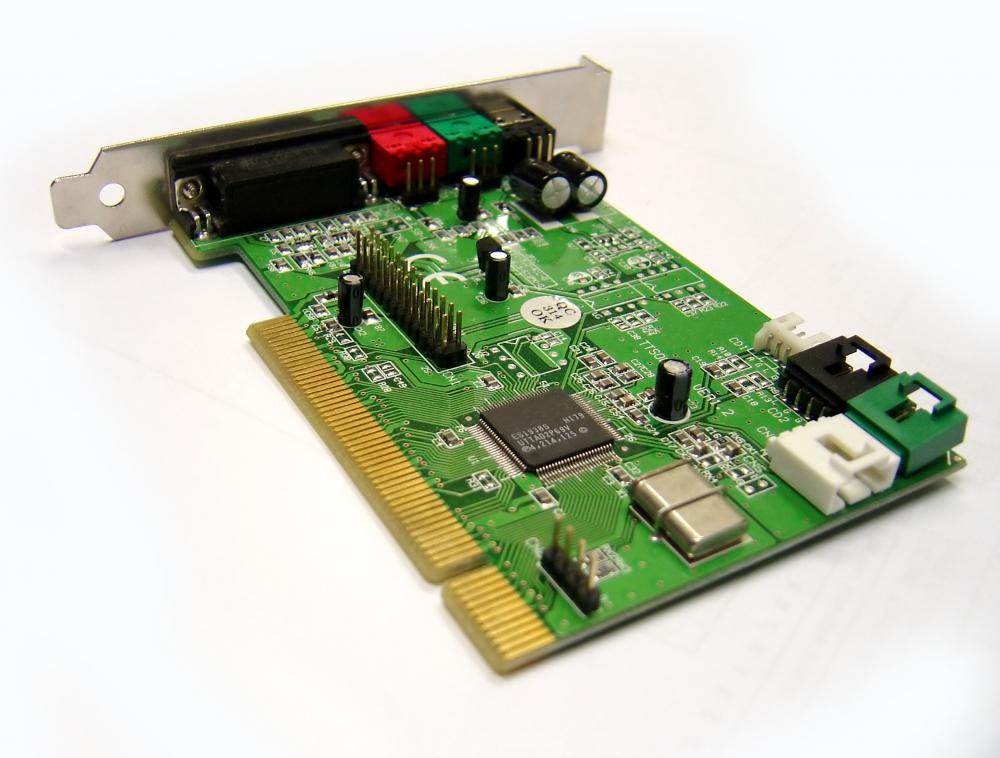 If you just want to record your own voice for audio, you can simply connect a microphone to the input jack of your sound card and use the program to record your voice. For music recording, you may need to invest in a somewhat more elaborate sound card that would provide you with the proper audio connections for instruments or similar devices, or to use a converter to allow you to plug your instrument into the sound card. It may be easier to simply purchase instruments that can connect to your computer through a universal serial bus (USB) port or similar connector.
To use your sound card for recording, all you will really need is a program that allows you to record audio on your computer and will allow you to select the source of the recording device. This is not a rare feature for such programs, and you will likely be able to find some freeware programs that will allow you to do this, as well as more sophisticated commercial software. You can use your sound card for recording by simply using the program and changing the input source for the recording from a microphone, which is typically the default setting, to your sound card.
This will allow you to record and save any audio played by your computer. You do not even have to have speakers connected to your computer while you do it. Just have the program running, and when you want to record audio from a website you are viewing, a game you are playing, or anything else, simply press record in the program. The program will use your sound card for recording and capture any audio information at that time. You can stop recording when you have the audio you want and then save it as a sound file for future playback.