What Are Digital Photo Cards?
Digital photo cards are a particular type of printout of a digital photograph that can be used as a greeting card or invitation for special occasions or other events. These cards are often made by a person either printing them directly in his or her own home or office or by sending digital photo files to be printed professionally. The layouts of these cards can be quite different depending on the way in which a person chooses to print them, though the photograph is usually the dominant feature. Digital photo cards can also refer to types of e-cards that utilize digital photographs as the primary element in the card.
Most digital photo cards take the form of greeting cards or invitations that prominently feature digital photographs in their designs. These cards are often created by the person sending the card, either as completely original works or by utilizing template software for creating cards. Digital photographs can then be chosen for these digital photo cards and inserted into an existing template to create the cards. Most of these programs also allow the person creating the card to enter text onto the card as well, and some manipulation options such as rotating or cropping pictures may also be present.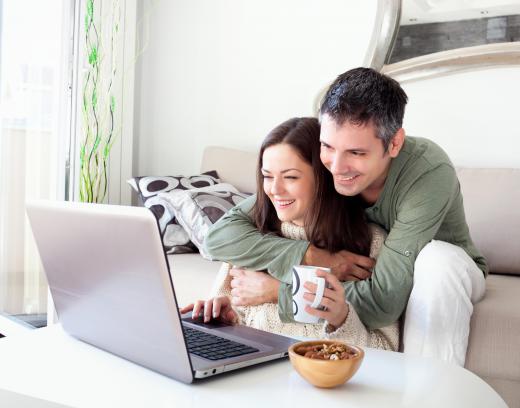 There are also professional companies that can be used by someone who wishes to print digital photo cards. These companies often provide a number of different printing services, which frequently include the creation of other photo memorabilia such as t-shirts, coffee mugs, and even jigsaw puzzles. Users can typically upload digital photos to these services, then choose a layout for a card and submit the template with the image for printing. Once the company prints out the digital photo cards for a customer, then the cards can either be picked up or are mailed directly to the customer.
Some digital photo cards can also be created as e-cards, which are sent through email and other methods, rather than printing the cards and mailing them. These e-cards can be created easily by combining a digital photograph with a template or layout, which then creates a simple card. More elaborate digital photo cards can also be created and sent online, often featuring rough animations or audio to accompany the card. A number of different online companies and services can be utilized to create and send these cards, often allowing for mass mailing distribution as well.
AS FEATURED ON:
AS FEATURED ON:

By: Ana Blazic Pavlovic

Some digital photo cards can be created as e-cards.

By: tomas del amo

Digital photo cards may be designed around special events.

By: Hallgerd

Digital photo cards may be used to wish someone a happy birthday.