What are the Best Tips for Memory Card Data Recovery?
The best tips for memory card data recovery include drying out the memory card and using a good recovery program. Memory cards are generally safe for record keeping, but problems do occur that necessitate data recovery. The cards, also called SD cards or USB memory cards, are small pieces of hardware that save all kinds of data. They are commonly found in digital cameras, cell phones and handheld gaming devices.
In the event that a memory card becomes inaccessible or has data deleted from it, one must act as quickly as possible to start a memory card data recovery procedure. The first thing to remember is to get the memory card dry if it got wet. One way to dry out a memory card is to bury it in a jar of dry rice for one or two days. The rice will pull out the moisture from the card.
If the data on the memory card was simply deleted or corrupted, there is a way to possibly restore it. The first step is to download and install a memory card data recovery program onto a computer. There are free versions or paid versions available online. Next, one should insert the memory card into the PC's card slot and open the data recovery program.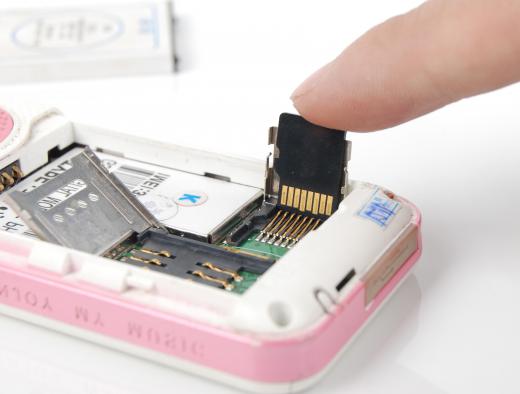 Every data card recovery program is different, so reading the directions first is important. Most programs ask the user to choose the location on the computer to restore the memory card data and then to press the "recover" button. All of the files that can be restored will go into the saved location on the computer hard drive.
The reason that memory card data recovery is possible is because when a piece of data is deleted, it does not disappear forever. A tiny piece of data remains on the card, which enables the recovery program to restore it. One way to prevent accidental deletions is to "lock" the memory card. Some cards have a small lever on the side. If one pushes the lever to the other side, the card data cannot be overwritten or deleted.
Another way to prevent data corruption is to keep the memory cards in plastic containers that prevents them from getting damaged. One should not leave memory cards inside the device because it is too easy for someone else to delete or overwrite the files. Leaving memory cards in devices also can result in heat damage.
AS FEATURED ON:
AS FEATURED ON:

A SD card.

By: Xuejun li

Leaving memory cards in devices puts them in danger of heat or water damage.

By: tomer turjeman

Digital photos are often stored on memory cards.

By: Deyan Georgiev

Memory cards are commonly found in digital cameras.

By: blvdone

SD cards are commonly found in cell phones.