Ringbacks are segments of songs that are used with cell phones. When a person calls someone with ringbacks, he or she hears a song the cell phone subscriber specifically programmed for that caller. Instead of hearing the traditional ring while waiting for the person to answer the phone, the caller enjoys the personalized song provided by ringbacks.
In order for ringbacks to work, the cell phone subscriber must program the phone to recognize the caller's phone number. Then, the subscriber programs the phone to play a specific song for the caller as he or she waits for the phone to be answered. In other cases, a cell phone subscriber may select a single song to play for all callers, rather than personalizing the ringbacks.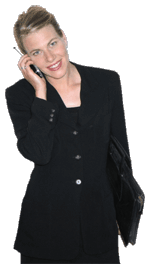 Ringbacks are not the same as ringtones, as ringtones are the sounds the cell phone subscriber hears when receiving a phone call. Ringbacks are not necessarily heard by the cell phone subscriber, but rather by the caller. Although ringbacks are of radio-quality, they are not intended to play an entire song or to be used just to listen to. Rather, cell phone subscribers purchase them as a way of personalizing their phone and demonstrating what type of music they enjoy.
Ringbacks were originally introduced in Asia, where they were an immediate success. In fact, they quickly outsold ringtones. They were first introduced to the United States in November of 2004 as a partnership between Sony-BMG, Warner Music Group, and Verizon. Today, most ringbacks cost approximately 2 US dollars (USD) and require a monthly subscription fee. These subscription fees are usually about 1 USD.
The use of music on cell phones for ringtones and ringbacks has become such a popular trend that music executives are looking for ways to specifically target their music to this niche. In fact, many music and market analysts believe full track distribution of albums will eventually be completed via cell phone downloads. Many experts believe this will occur within the next couple of years and will account for approximately 28% of total music sales.
AS FEATURED ON:
AS FEATURED ON:

Businesswoman talking on a mobile phone