What are the Advantages to Caller ID?
Caller ID is one feature that many telephone consumers say they couldn't live without. It does have numerous advantages for both home and cellular phones, but not all people want it, or think it's worth paying extra money to get. Many phone services now include it in the cost of basic phone service, so that people don't have to pay an additional cost, although others are willing to pay for it if it is not part of their basic service.
You do need a phone with a screen that will read and identify a number. If you're using an old dial up phone, caller ID doesn't do you much good. So its first advantage may be a justification to update your phones in the house.
Caller ID allows you to selectively screen calls, and not answer those that generate "unknown" numbers that don't display an actual phone number. In most cases, the calls from "unknowns" are from four sources: charities, political candidates, survey agencies or telemarketers. You can, if you live in the US, be on the Federal Do Not Call List, but this doesn't guarantee you'll never receive a call. In fact, the Do Not Call List doesn't block surveyors, most charities or political candidates from calling you. If you don't want to receive these calls, a quick glance at your phone can tell you whether or not to pick up.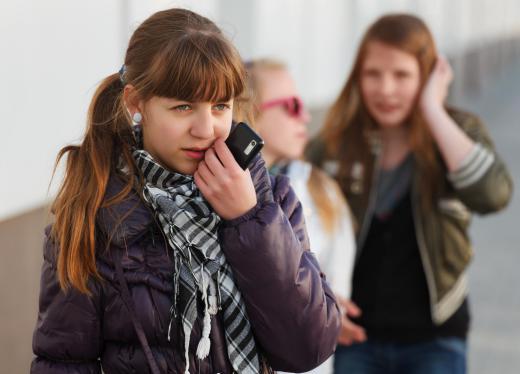 You also might be in a position where you're receiving harassing calls, obscene calls, or others. Identifying the phone number of people harassing you with caller ID can make short work of such calls if they're reported to the phone company. There have been cases where this doesn't work, or people can hack into systems and make numbers appear to come from another number. Typically, caller ID is certainly going to discourage the mundane obscene caller and kids who make crank calls.
Another benefit to identifying callers is that it allows you to call someone back if you just can't talk at the moment. Perhaps you're reading a bedtime story to a child when a friend or relative calls. You get their name and phone number from the call, and can call them back when you have a free moment instead of interrupting what you're doing. Alternately, if a number comes in with a name you definitely don't recognize perhaps you've just received a wrong number call. If you have a pay by the minute cell phone plan, caller ID can keep you from wasting minutes on a call not intended for you in the first place.
You probably want to pick up those caller ID calls that read "private name, private number." These are most frequently calls from doctors or therapists at their private residences. These almost always read this way, and can thus be distinguished from the "unknown" telemarketers that just want to sell you something.
It can help others if your number displays when you call someone. A call to your brother with your name means you don't really have to leave a message if you're just calling to chat. If your brother has caller ID, he's going to know you called, for probably some nonspecific reason and get back to you when he has time.
AS FEATURED ON:
AS FEATURED ON:

By: Michael Shake

Caller ID is available on home telephones and shows the name and/or number of the caller.

By: Wrangler

Caller ID allows users to only answer calls from phone numbers they recognize.

By: Monkey Business

Having caller ID helps to reduce the number of crank calls that a person receives.

By: xmasbaby

Caller ID can be used to avoid telemarketers.