What are the Different Data Warehouse Requirements?
Although all data warehouses are slightly different, there are four different data warehouse requirements that are common across almost all warehouses: sizing, data management tools, structure and software platform. A data warehouse is any system used to store large amounts of data in a format that allows for data extraction and report development. This tool has grown exponentially as more and more organizations begin to collect and utilize large amounts of electronic data on a regular basis. These four requirements drive all of the decisions surrounding the setup and maintenance of a successful data warehouse.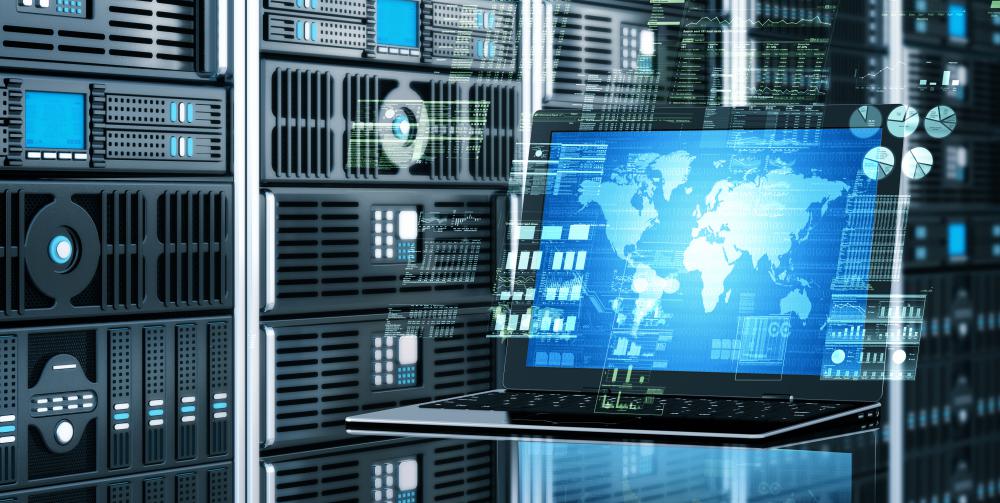 Data warehouse requirements for facility and hardware sizing can be very complex, because these requirements depend on a combination of known and unknown factors. The minimum sizing for physical space must always include current equipment as well as plans for future expansion. The actual space required for the increased storage capacity decreases as the manufacturing process for servers improves. Therefore, the minimum space required might shrink, assuming that the equipment will be refreshed to the latest version each year.
Purchasing excessive storage capacity that is unused is not very cost efficient, because storage equipment has a very high depreciation rate. Sizing the needs of the business for a 12- to 18-month window in the future is the most common process used when planning for the purchase of data warehouse related hardware. Any upgrade plans or enhancements will have a significant impact on the capacity required.
Data management tools are used to move data into and out of the data warehouse. The type and complexity of software used is a fundamental data warehouse requirement. The best software fit depends on the functionality required, the intended user and the complexity of the data requested from the warehouse.
Data warehouse requirements include the selection of the data warehouse structure. There are several structures available, and the selection depends on the data being added to the warehouse, the complexity of the actual queries against the data and the sophistication of the users. The software platform is an essential element of the data warehouse requirements and will drive many of the decisions surrounding the support and maintenance of the tool.