What are the Different Types of Smartphone Applications?
There are hundreds of thousands of smartphone applications available for consumers, with more invented everyday. Modern apps are used for everything from entertainment to tracking social networking to reading a book, with the only limitation being the imagination of the consumer. Popular smartphone applications are also used within the business world to translate documents, exchange currencies, or even to purchase stocks and bonds. Some other smartphone apps are used for shopping, finding directions, and keeping up with world events.
When most people first think of a smartphone, they see it as a way to stay connected with the world around them. Some of the most popular smartphone applications allow users to visit social networking websites and interact with friends and family from anywhere. Catching up on local news or finding an accurate weather report is also just a click or two away, which is why most smartphone users download these types of applications first. Of course, the entertainment applications are also extremely popular with consumers as well.
Speaking of entertainment, some of the most popular types of smartphone applications have to do with watching live video, reading books, or playing video games. Many companies offer downloads of popular television shows or movies right to the user's handheld device, and several of these services are completely free of charge. Other applications allow consumers to download books and even have them read aloud to them. The average user also downloads many types of games to his or her handheld device simply because it is such a great way to pass time between meetings or classes.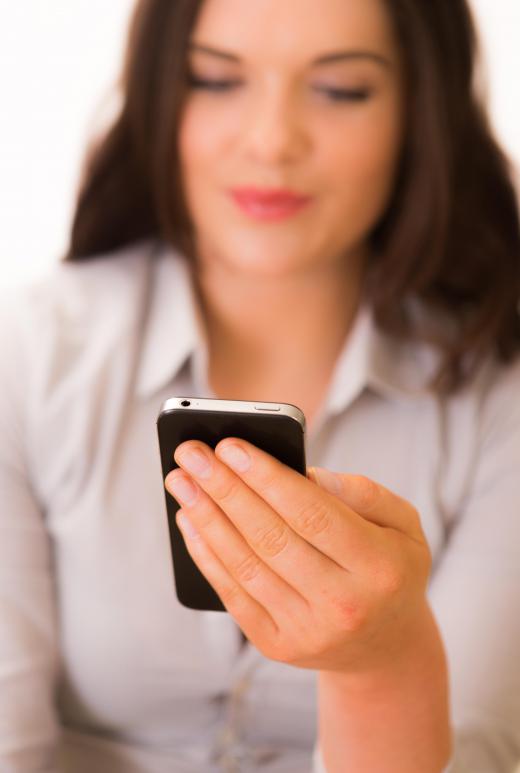 Businesses use smartphone applications for a completely different reason. The technology allows a team of professionals to share documents in real time, download file extensions, and even share graphical presentations. Others will use their smartphone for trading stocks, purchasing commodities, or advising clients on ways to stay productive. Many businesses also have customized smartphone applications created to fit their needs.
Another type of smartphone application can help users interpret the world around them in almost any situation. Users can download maps of their general area, find a restaurant, or locate the nearest bank. Applications are also available that track local economies to tell consumers where the least expensive gasoline is in the area, or when to book an airline flight to save the most money. There is very little that consumers cannot do with a smartphone application.
AS FEATURED ON:
AS FEATURED ON:

By: N-Media-Images

A wide variety of apps are available for smartphones.

By: jamenpercy

Entertainment apps, like Netflix, allow consumers to stream movies and TV shows.

By: Syda Productions

Many apps allow users to interact with one another.

By: emevil

Some smartphone applications can be used for shopping.