What Is a Cell Phone App?
A cell phone app, sometimes called a mobile app, is any cell phone application, particularly those that are directly purchased and installed by phone users. These are smartphone add-ons that perform functions other than making a phone call, ranging from games to medical monitoring. To term "app" can be used to refer to any application for any device, but when used alone, it most commonly refers to software downloaded onto cell phones.
Uses
Early cell phone apps often integrated computer-like functions, such as email and a web browser, into a phone. While these are still common, stand-alone software — including games, calculators, and even books — have become widely available and very popular. Mobile apps can also make use of a phone's other features, like GPS, microphone, or motion sensors, to perform a new function; maps and direction services can incorporate the GPS tool, for example, or even tie into the phone's to-do list to remind users when they are near a location they need to visit. They may connect to other devices, such as calorie monitors and cars, to integrate those capabilities as well. Because of the phone's portability, some tasks can be completed faster and better than on a computer, despite the phone's reduced power.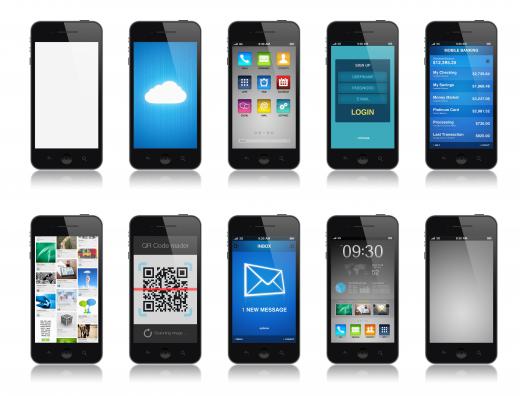 Most applications work alone, but some cooperate with tools in other media. For example, a website may have a variety of apps for mobile devices, allowing communication between the phone and the website itself, allowing the user to sync data using the Internet. Some apps can be used to control digital video recorders to set shows to record or play, while still others link to cable or satellite systems and allow premium television content to be played through the phone.
Buying Apps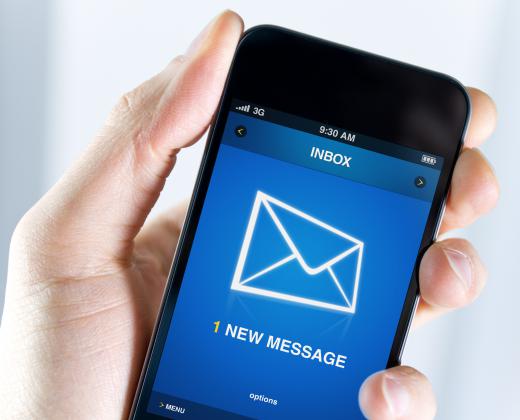 In most cases, apps must be purchased and downloaded through a retailer associated with the operating system (OS) of the phone being used. Even phones sold by the same cellular service provider may run on different operating systems, so apps are usually available only through a store run by the company that makes the OS software. Often, the easiest way to get new applications is to access the store on the phone itself, choose the software, pay for it, and download it directly to the phone. It may also be possible to download some programs to a computer, then upload them to the phone separately. There are even some apps that pay and can help you make some extra cash.
The price of phone software is typically determined by the person or company that created it, not the retailer, although there may be standards for pricing in place. Usually, these applications cost significantly less than computer software, and many are available for free, often with integrated advertising. Some apps require a paid subscription, however, which can add to the cost over time.
While most apps can only be installed on one type of device, some purchases will work on multiple phones. If a user owns multiple compatible phones, for example, it is sometimes possible to install the software on all devices while only paying once. The details of the purchase are usually available either through the retailer or the designer.
Installation and Recovery
To install a cell phone app, a user will typically either drag and drop an icon to the phone or click a button to agree to the installation. Uninstalling one is also straightforward, and typically involves deleting or dragging the icon away from the phone. When a user uninstalls a cell phone app, he or she may also lose all the data relating to it because, in many cases, it is not stored separately. The number of applications that can be installed on a single phone depends on the phone's memory.
When an app is lost, either because the the phone is missing or its memory has been wiped, it is sometimes possible to recover the program. If the data on the phone is backed up regularly, there should be a copy save; not all users remember to back up their systems, however. Some retailers track purchases and allow users to download ones they have purchased as many times as they need. If a phone user has lost an app, it may help to contact the company and ask if there is any way to restore it.
Problems
While designers try to solve any potential user problems before they release their apps, people often discover both minor and major issues with software. Comments on the store page may reveal any number of issues, from the program shutting down unexpectedly to data being lost. Because of the limited size of most apps, developers are usually able to fix these problems quickly and provide updates free of charge to people who have purchased the software. New features and improvements are also regularly available for most applications.
Design and Programming
Designing applications for mobile devices often requires diverse skills, ranging from graphic design to computer programming. While it is possible to work alone, most are created by teams of people working together on specific programs or a series of related ones. There are a number of companies that have become quite successful designing and selling popular apps.
Some schools offer courses in cell phone app design, which may focus on programming languages and user interfaces, but many designers are self-taught. Online resources offer information for beginners to start creating software. Communities of programmers often offer help with specific problems, and sample code is widely available. Common programming languages include Java® and Objective-C, but the language used depends on the operating system.
The potential sales of a cell phone app often justify the cost of hiring a designer, and the convenience to end users may promote a valuable product even when the program itself is free. As such, app development can be a lucrative opportunity for programmers and businesses.
AS FEATURED ON:
AS FEATURED ON:

By: slasnyi

Mobile apps allow smartphone users to do things like shop, download media, browse social networks and much more.

By: bloomua

Cell phone apps are used by the device to perform other functions, such as get directions and view sports scores.

By: bloomua

A general cell phone app may include email access.

By: Syda Productions

Most smartphones support apps that allow users to interact with one another through games or messaging.

By: sepy

Some apps are developed specifically for certain professions or by businesses for employee use.