What are the Different Types of Mobile Devices?
A mobile device, or handheld, is an electronic device that enables some kind of computing, and which is small enough to be easily carried around. These devices are quite pervasive nowadays. Commonly used mobile devices include cell phones, Personal Digital Assistants (PDAs), and multimedia players. Their uses are not only varied, as given below, but also growing day by day.
Mobile phones or cell phones, or just mobiles for short, facilitate voice conversations as well as text messaging. Before cell phones, there were pagers, through which telephone numbers or short messages could be received. Pagers are still used by people in emergency and medical services as they work even when mobile phone networks get overloaded.
Computers have been miniaturized into industrial and personal handhelds. They have small screens, and either basic keyboards or touch-sensitive screens for data input. Industrial handhelds are utilized for the scanning of bar codes and, sometimes, smart cards and RFID (radio frequency identification) tags. With personal handhelds, one can use popular applications for keeping notes, appointments, documents, and spreadsheets.
With the digitization of music, audio players have become smaller and more versatile. They are now essentially a clip attached to headphones. Multi-media players facilitate playback of audio, and viewing of still images and videos. People can listen to a book rather than read it with audio players, while electronic book readers are tailored for reading. They have special displays meant to mimic the look of ink on paper, and provide superior rendering of book fonts and images.
Digital cameras not only capture pictures, but also have significant computational power. Pictures can be viewed immediately at various zoom levels and can be panned. Unwanted photos can be easily deleted. Inbuilt menu systems provide significant functions such as camera settings and file settings. Digital video cameras go further to capture live action and sound.
Gaming is yet another area with a strong presence on the market for mobile devices. At the lower end are simple devices for small children. These are programmed with one game or just a few games. At the high end are sophisticated systems with the ability to load games and with internet connectivity. They have rich multimedia and enable multiple players to be linked together.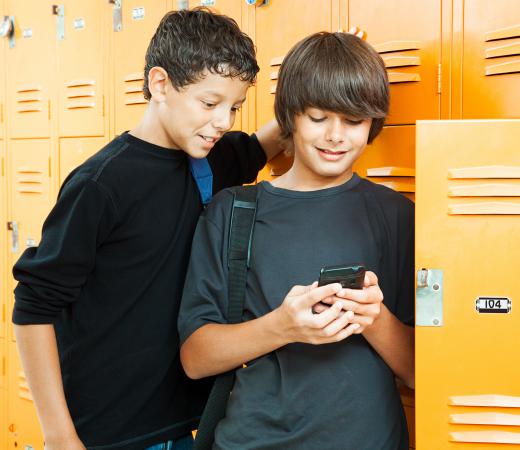 There are even personal navigation devices which can be carried on board one's vehicle to track the current position by using the Global Positioning System. Personal navigation devices provide accurate maps that indicate the route to be taken to a chosen destination, including upcoming turns. Most give directions using voice as well as visual indicators, and automatically re-route within seconds if an instruction is missed for any reason.
The latest mobile phones combine calendars, games, personal navigation, media players, and cameras into one powerful system. The number of applications has exploded. Email from mobile devices is seamlessly synchronized with the email system accessed from desktops. The power of the internet is made available through web browsing. These devices are full-fledged multi-media players too.
AS FEATURED ON:
AS FEATURED ON:

By: iQoncept

A cell phone.

By: nyul

A laptop is considered a mobile device.

By: Beholder

Smart phones are mobile devices that can be used to play music, access the internet, or communicate.

By: Kletr

Digital cameras are mobile devices that allow users to immediately view images.

By: Lisa F. Young

Handheld video games are popular with children.

A digital video camera.

By: mrkob

A mobile laser barcode scanner.

By: bloomua

Tablet computers are a type of mobile device.

By: Eugenio Marongiu

Mobile devices including portable technologies like tablets, laptops computers, personal digital assistants and cell phones.

By: Andrey Armyagov

iPads and other mobile devices make it possible to connect to the Internet from almost any location.

By: georgejmclittle

Tablets with detachable keyboards have recently joined the growing list of convenient portable computing devices.